Monthly Archives:
January 2005


The path of life isn't always straight. August 2004.


If we are willing to let go of our past over and over again,

we will experience growth and change.

Then we can evolve out of the space we are in and move forward.

We may feel like we are going backwards for a time

but beyond the fire of uncomfortable emotions

comes more space with more love and peace.

~ From the Daily Guru
I find myself berating myself over taking so long to heal over things

i think to myself ~ gawd, i thought we'd DEALT with this ALREADY
why is it still coming back

why haven't i learnt my lesson yet

why am i not over it yet

why am i still learning to let go

i think to myself: god, i must be a really slow learner.
and this quote makes me realise that it's a choice, every moment, of every day,

to let go of our past.
it's not something that automatically gets ticked off the list the first time we let it go.
it's a gradual process ~ making the choice each day to let go.

some days it will be harder than others, and some days i've already let the past go before i open my eyes.
this quote opens its arms to me, hushes my fears, tells me:

you're doing just fine Leonie. just as you are.

moving through these things as best you can.
i felt like i was going backwards, and now i just see there's so much space around me now that distances seem longer.
so much space opening for peace and love.
sometimes backwards,

sometimes forwards,

sometimes faltering,

but always sublimely.
love,

leonie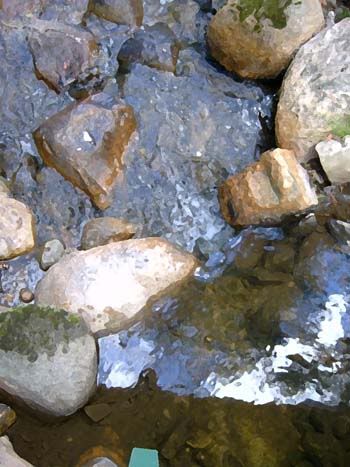 tidbinbilla wetlands. jan 05.
"Sometimes, if you stand on the

bottom rail of a bridge and lean

over to watch the river slipping

slowly away beneath you, you will

suddenly know everything there

is to be known."
~ Alan Alexander Milne
gorgeous illustrations ~ amanda's sketchbook

scrummy doodles ~ espana circus

reading lovely lisa marie's blog

and came across her friend tenaya darlington's writings…

in particular, you can preview her book "Maybe Baby"

I was entrigued and enthralled after the first page!


woke early
found our first ever chilli growing!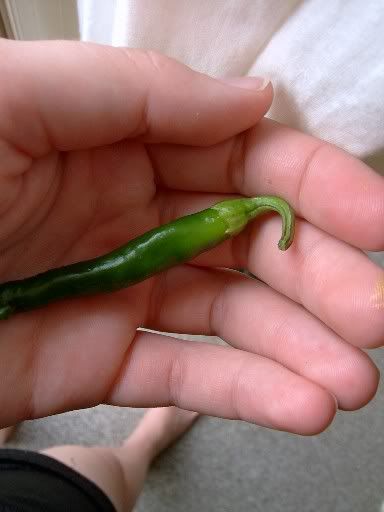 went for a bushwalk along the wetlands in tidbinbilla national park
haven't been there before, so it was a lovely adventure
there was a boardwalk across the lake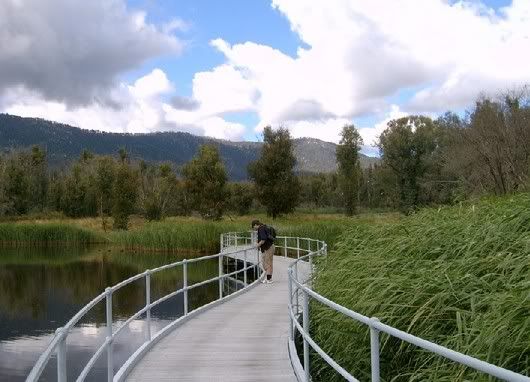 there were swans in the lake, that came right up to say hello!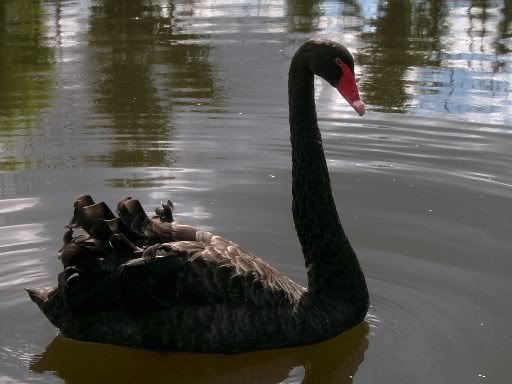 purple flowers lived on the tops of the waving reeds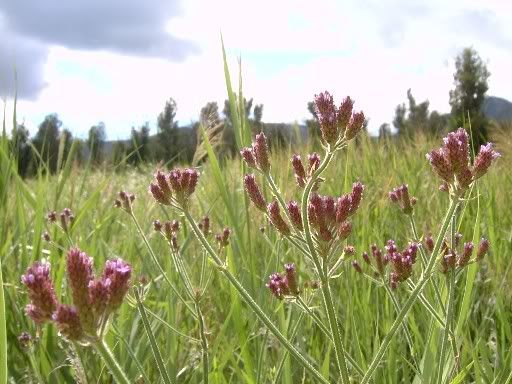 the scenery was beautiful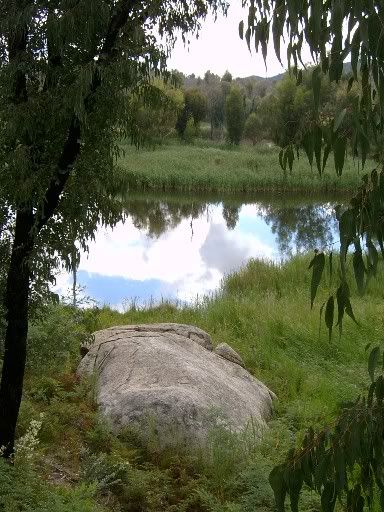 there were flowers which smelled so much of honey that i wanted to lick them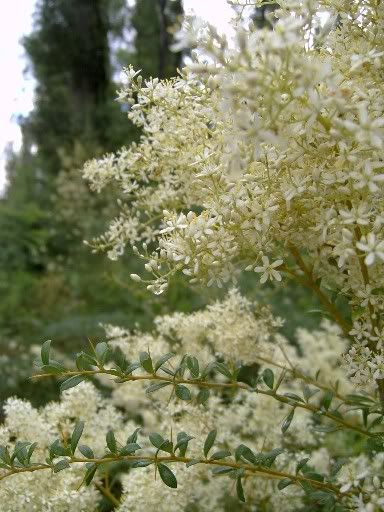 there was a strangely shaped rock that i like to call the rocking rock.
on the way back, chris grabbed my hand and said RUN!

so we did. i looked back. a rather large red belly black snake had been laying on the path, asleep… and we had awoken him. tee hee hee! nothing like a hasty escape to get the heart started!
two happy adventurers!


may your days be filled with little adventures.