Monthly Archives:
April 2005
.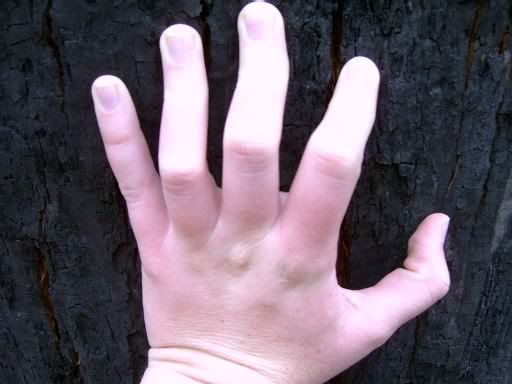 "Life becomes precious and more special to us when we look for the little everyday miracles and get excited about the privileges of simply being human"
~ Tim Hansel
tumultuous couple of days
my darling brother had to have an emergency operation to remove his appendix.
he wasn't recovering well so was moved into intensive care.
he has stabilised and is on the road to recovery,
but its been an emotional time.
its hard being so far away from home sometimes.
my partner's parents arrived last night for a holiday.
i feel like i am being held in the bosom of family at the moment ~
with so much talking and connecting and feeling the loving bonds of my own family
as well as having chris' family here.
if you could send healing thoughts to my beautiful brother,
i would muchly appreciate it.
with great love,
leonie
.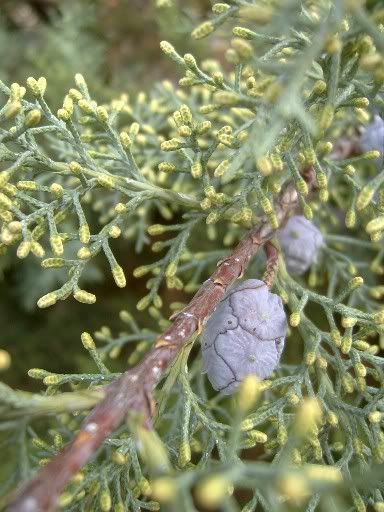 the best things in life cost a total of $3.
$2 for 2 sweet, sugary marangues for me and Deb to eat while walking, talking, miandering the city.
Walking by a display for diving – with a real diver submerged in a perspex box of water. We stand and watch him, waving at him and smiling big at him. He waves back, kissing a plastic fish that swims in the water box with him. Silliness, giggles and fun.
A guy with an orange beard and light blue eyes on the street with a sign.
$1 for 3 jokes.
So we buy ourselves jokes. And we laugh ourselves silly. Our smile muscles hurt as we walk away.
That was five minutes in my day.
Five minutes that I treasure…
.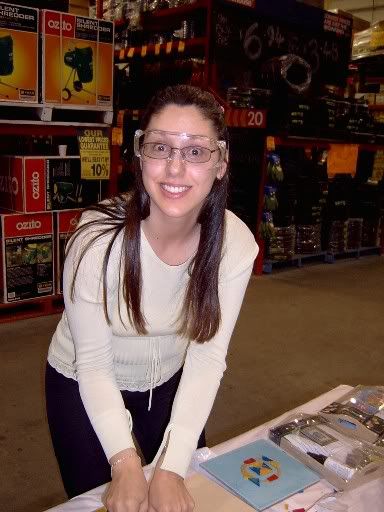 safety glasses are always an attractive accessory.
Tonight me and three rocking chicas ~
lile, erin and ange ~ along with 200 other DIY~hankering women
descended upon the Bunnings Hardware Store DIY Ladies Night.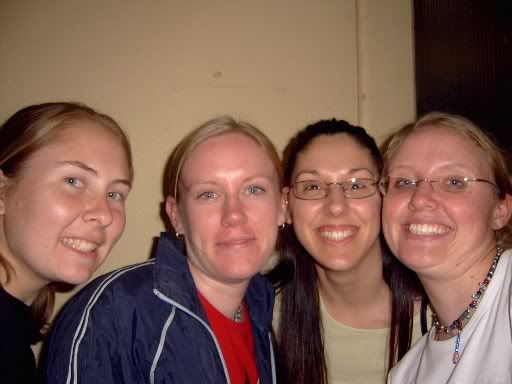 ange, erin, lile and me.
hee hee hee…
We spray~painted to our sniffing delight,
made mosaic madness,
squished sticky white mud into designer wall hangings,
won lucky door prizes,
splattered paint on wine glasses.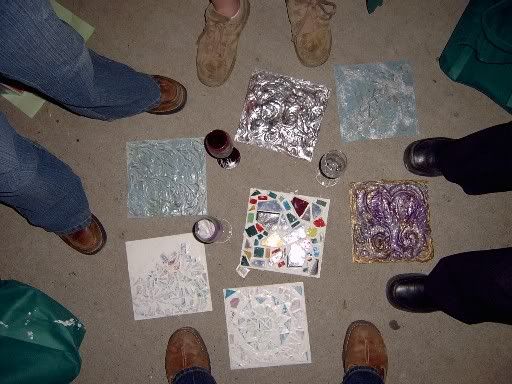 our creative masterpieces..
We would have learned to do the useful things ~
like fixing a fly screen or using the right mulch ~
but the creative workshops lured…
And… funnily enough… magically enough…
at the end of the night, as we stood outside taking our obligatory fun photos,
the celebrities of the night ~ Gav and Waz from "The Block"
walked past us. So they joined us. In our fun photo madness.
I'm going to gigglesnort about this silly, magical night for days to come.
It's also going to take me that long to clean this grout from under my nails…
hee hee hee…