Monthly Archives:
September 2006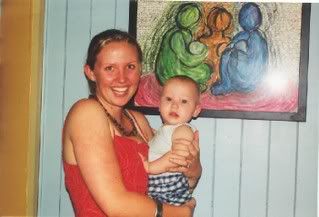 the last time we spent much time together…
was when i was younger and he was a baby…
and now he's a boy…
Joshy and proud Aunty Loney
Hey hey divine hotties,
just wanted to blow kisses and flecks of dandelions ~
I am off on a jet plane to spend a week with my family, painting and creating, playing with the-ones-who-still-believe-in-fairies (children), roadtripping in a ute with my lil sista, enjoying simple and loving times, walking in the warm tropical weather, dust flecked on my legs, photographing the women in my family.
All I had to do was say YES and jump into the possibility.
Wishing you the same courage and love.
Until I return ~
have a universal ho-down!
Love and light,
Leonie
P.S. I like what you've done with your hair today. Natural is always gorgeous.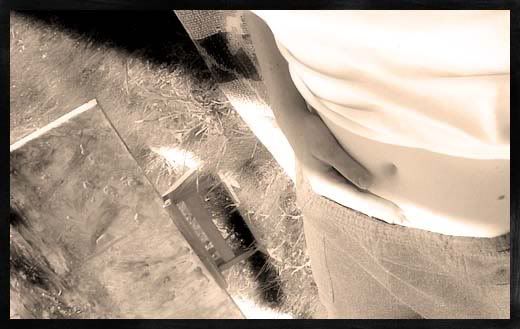 I'm learning the medicine of belly lately, it seems.
Last week my belly was so bloated and round that I played a little trick.
I walked into the office of a good mate who is like an uncle to me. I held my hand to my belly, and smiled widely at A, telling him I had some big and great news.
He positively *squealed*:
"What! You're getting married? You're pregnant???"
I smiled even bigger, and said
"Give me your hand"
He did, and I placed it over my belly.
"Can you feel it, A?"
"OH MY GOD! You're pregnant!!!"
"No" (I grin even wilder) "I'm BLOATED! I'm so PROUD!"
He squealed and bubbled into laughter.
Belly medicine is still teaching me though, it seems.
Sensitive, swollen. Rotund, radiant. Nausea and breath taking cramps.
The last few days I have been falling asleep with my hand curved protectively around my belly. I am holding myself like a pregnant woman might hold a soul that is growing into this world.
In some way, I am.
I wonder if I am indeed bearing child. I don't believe I am, but I do not wish to clarify the situation for answers either. Presently I feel comfortable, dancing and swirling between worlds, holding my belly, holding myself, bearing what is to come and already is.
I am pregnant with possibility, with the birth of Leonie as a woman, and the delivery of creations into this world. Our magnificent selves and our artistic ways are our creations. We are the Mothers of the Muse, the Midwives to the Goddess.
Yes, we are all necessary. Needed.
The best moments of my last 24 hours was making dinner last night in the kitchen with the windows broad open, the spring breeze coming through. Cooking up and transforming these beautiful vegetables into nourishing food.
Cooking has come to be like soul work, I remain in the moment, and hum under my breath, and bless each piece of food mindfully. I keep conscious that I am pouring love into this food so we may take it into our bodies and nourish ourselves inward out.
Turning ourselves inwards out.
Holding the precious belly that is myself.
Birthing and nourishing.
A perfect spring day
Setting up a creating picnic in the backyard
My golden dog
Biting into a mandarin, having mandarin stains on my shirt
The green of grass, the blue of sky
The splosh of paint
Writing in the sun.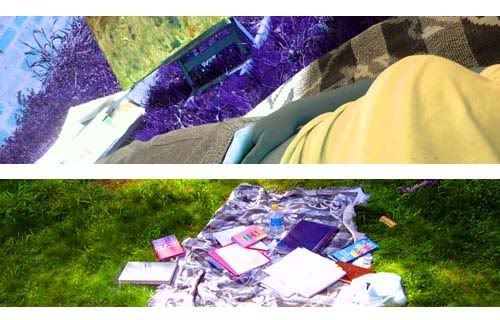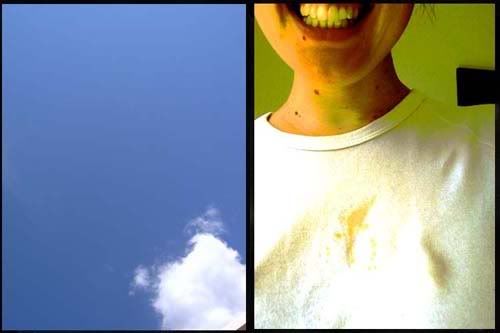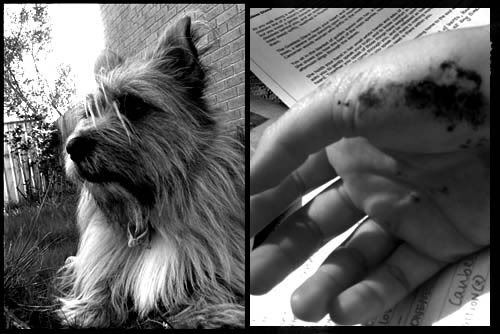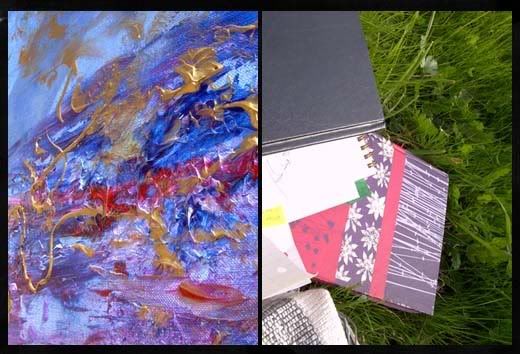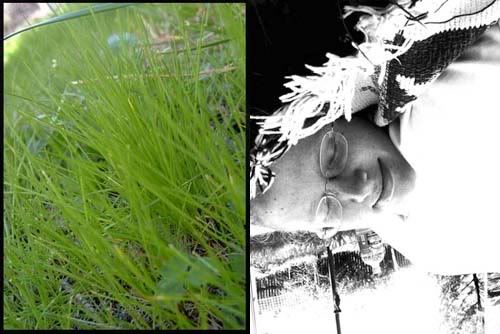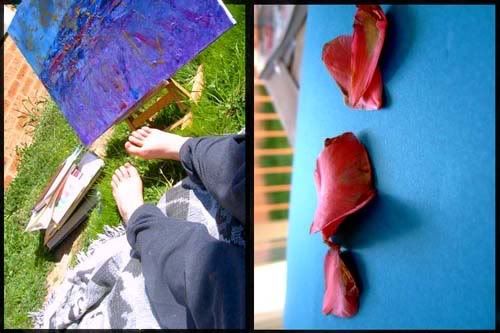 Love,
Us