Monthly Archives:
April 2007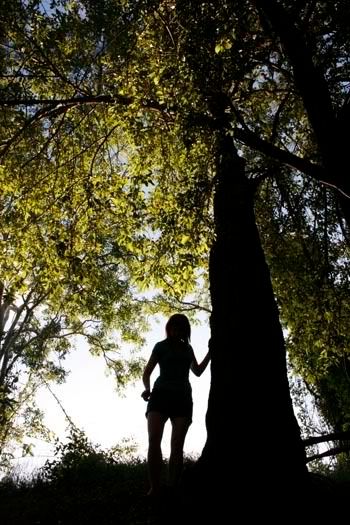 lena
I have returned, hung my blue cowgirl adventure hat on the doorknob (for now).
I have been on 12 plane flights in the last month. Adventure upon adventure. See what that hat does?
It is odd to be back here ~ I am still in two different places.
More than two actually.
I am:
Walking the streets of Adelaide.
Holding my breath, watching magnificent buffalos.
Making inspiration sandwiches with my magicmakingmistress Donn.




Making silly with my rather hilarious lil sister.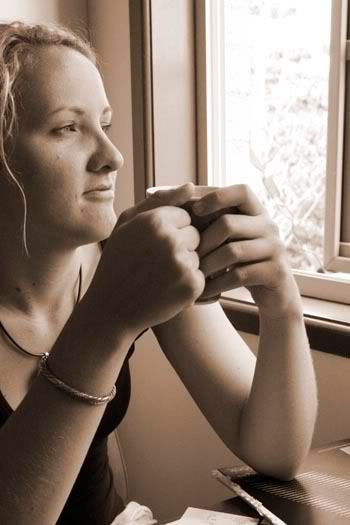 no, seriously, don't make me do that dumbass poetic look outside the window…
oh, okay then…
Breathing in the sea salt air of Hobart.
Living the pre-wedding week of my soul sister Shan and a gaggle of new goddess sisters.
Chanting by the river.
Leaving my personal belongings splayed across Australia (clapping sticks are planted in the sands of a creek. I hope the pigs don't gnaw on them.)
Dancing ecstatically with a new friend with the same mermaid hair as me.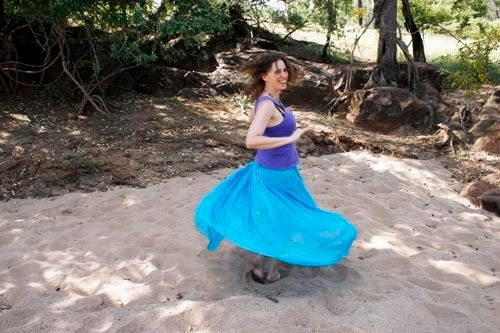 Meeting a woman with priestess eyes and finding a crystal with stories in it.
Gathering with women for sacred rites.
Running barefoot down the dirt road of Shan's property at dusk.
Walking all the way home in the dark holding hands with my sweet friend Lena from school.
Photographing one of the women I honour most in this world marry her beloved, letting rain tears of joy and light.
Dirty dancing with my imaginary friend Patrick Swayze.
Laughing until it hurt (and it hurts so good).
Asking for healing, again and again.
Learning how to live in this world with my Spirit showing.
Meditating on a single bed with my big sister, niece and nephew. A breathing love sandwich.
Walking in the morning with my mama, finding two eagle feathers as gifts from the universe.
Meeting my mum's tai chi guru and being thoroughly told off by him in a loving kickbutt kinda way *gigglesnort*.
Looking for frogs with torches.
Laughing through the halls of a nursing home with my ancient kindred.
Being an angel.
Kneeling on the ground at my ancestral home, praying and smudging.
Playing on the see-saw with my mum and 90 year old goddess crone of a grandmother.
Crying and laughing and growing and healing and sharing all at once.
Family. Family. Family. Need I say more?
Savouring the moments at each place I travel to and each heart I meet.
Returning home to my crazily colourful and cozy home. Into the embrace of his arms and eyes, and the lickety-lickstering of my joyful dog.
I ask him: Why do we live here again? Away from our families and the land?
He doesn't know the answer right now either, but that is okay. We know for now, we are here. And we are here for a reason that is simultaneously unfurled and still blossoming.
This is where I am at.
I am a radically blessed woman,
Leonie

on the travels, charters towers beyond my window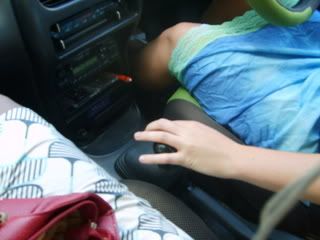 Moments
Flying again. For the too-manyeth time this month. As we leave, I ask for my troubles and worries to be left behind, to be dissolved into the earth.
I don't wish to become one of those tired travellers who close the shutters down over the plane windows instead of gasping over the clouds and light.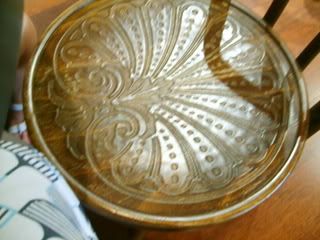 Markets. Me and my sister wander around the Valley. I clutch her hand when sirens sound. I am still a small town girl at heart when it comes down to it.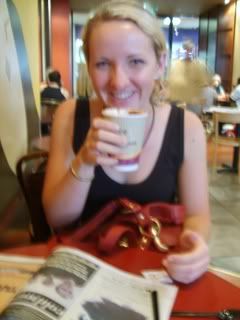 Fresh fruit markets. A man with expressive hands and disillusioned eyes sells crystals. I chose one, light blue with clouds. My little sister chooses vivid green. They feel good on our heart chakras.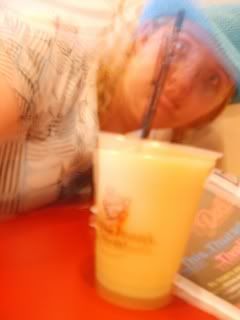 Standing in someone's kitchen last night, I argue with a boy with blue-grey eyes I just met about cynicism. He tells me it is better to be realistic. I step into the middle of the kitchen floor, spread my wings out wide, and tell him "Cynicism is over-rated. I'd rather stand in this world with a big brave heart, open for the world to see."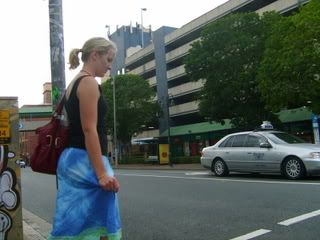 Walking to our carpark yesterday to find only an empty space. We look at each other.
I take this photo, captioning it in my head as
"Moment we realise car is stolen."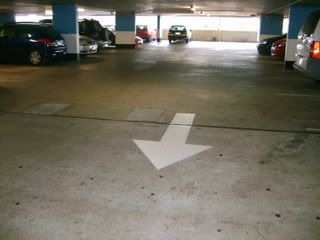 Then we realise we are on wrong floor. Walk down to next level to find car. Take this photo, captioning it in my head as
"Moment we realise car is not stolen."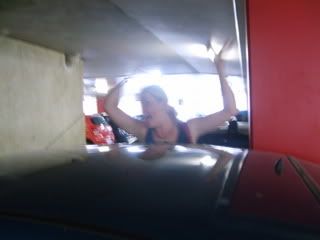 Falling asleep last night, I prod my little sister.
"Talk to me."
"We've been talking for 12 hours. I'm tired. Why do you want to talk?"
"I always talk to Chris before going to sleep!"
"I'm going to sleep."
"What's your favourite colour?"
There is a pause. She resists, then relents.
"Blue or yellow."
"Yellow? Really? I hate yellow!"
"Yeah, I know. You like gold."
"Yep."
Not long after, she falls asleep. I turn over, homesick for the man I won't see for another two weeks. Somehow, it is nice to feel homesick for him.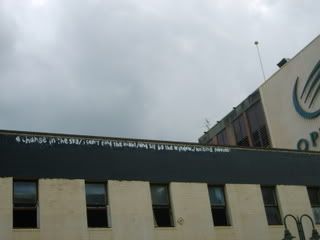 Sometime last night
after we'd driven up the side of a hill
and eaten ice creams sitting on the sidewalk
overlooking the lights of BrisVegas
and started playing SuperModelPhotoShoots,
my little sister turned to me and said
"Seriously. Don't put these photos on your website. I can put them on MySpace though."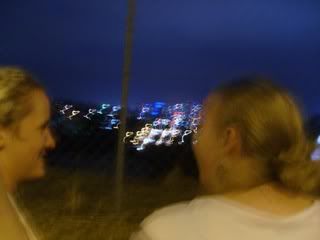 This morning I arose, leaving lil sis to slumber. Drank Dandelion, Mint and Ginger tea. Wrote morning pages, looked out the window, felt the beauty of tropical air on my cheeks. Turned on her laptop and proceeded to upload all the photos from last night to my website.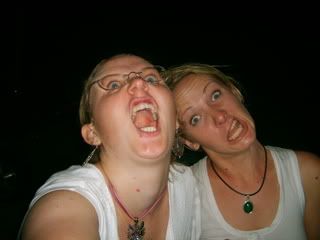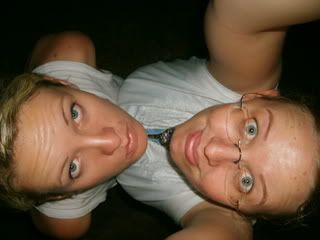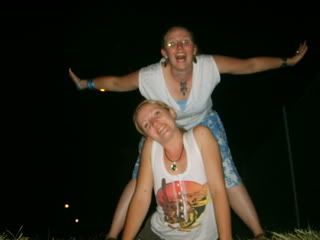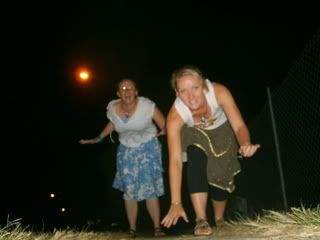 You snooze, you lose, little sister.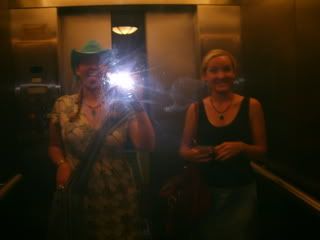 Moments of dreaming, longing, hoping, growing. I feel stuck and broken and alive all at once. Here I am reminded of my crappiest parts. I usually feel like a soaring eagle, discovering new heights, but here, in my past, I feel like I am bringing up the rear, scooping up and rounding up all the parts that still feel lost, undeveloped, unwhole. I bring them home into myself.
I bring them home.