Monthly Archives:
February 2011


Hola gorgeous goddesses!
It's that time of ze week again… when I share all the goodies of what's inspiring me in my life… and what's uber-inspiring around ze web for you to nibble (or feast!) on.

This week I have been loving: helping my sister decorate jumbo cupcakes (read: licking the icing spoon), sitting in a paddock with my baby girl and my dad, hiding in our town library so I can bang out words upon words upon words (Business Goddess course! The FREEEE How to Be A Goddess manifesto (goddessfesto!) that will be set free into ze world next week! Guest posts upon guest posts!), listening to India Arie on repeat, rejoicing as Bunnings hardware store finally opens here – moments of pure joy as I walked along, running my hands through their huuuuuuge herb garden – INSPIRED! & watching in awe as Baby Goddess Ostara take her first steps (holding her mama's hands). One full, blessed week.
So much loveliness & inspiration to share with you today.
May it fill up your well and make you dream good things.
Let's start with some beyoooootiful India Arie to be our soul's songbird…
Old Women Who Paint on Their Walls is dreamy and enchanting and wild.

Do you know Laura Eliason, creatrix goddess? Not yet? SO happy to introduce you to her loveliness!
She's a fashion designer & artist who documents her process on ze web. I totally love watching the evolution of her dresses and stuff, like this one.
These levitation photos are beautiful.
Oooh! Announcement time! I'm teaching at the Spring session of the WishBIG ecamp. Want to find out more?
I adore my precious friend Lisa (aka the Sassy Minx)'s Life List.
That's her up above, fulfilling one of her life list items – to go to Iceland. And warm her cute lil pinkies upon steaming bits of earth. YAY YOU WOMAN!
Next week the free (freeee!) Right-Brainers in Business Video Summit that my talented friend Jenn Lee put together. It's perfect for creative entrepreneurs… and I'm interviewed in it! (YAY!) Do meander over to get your creative entrepreneur juices inspired.
The Sabbath Manifesto is dang good.
Go win a rad art t-shirt from Tangerine Meg. I have a Rainbow Woman one & it lights up my day.
Mama Goddess Corner
Cribs V Beds: Parenting Wars cracks me up.
This post on Rummey Bears is honest, wise and beautiful. We need to talk more about how to argue as parents.
Skin to delicious skin :: these photos make my mama heart soar.
22 Ways To Nurture The Nurturer. Please tattoo this on my forehead. We mamas MUST MUST MUST nurture and tend to ourselves. We must be whole and sane and healthy and JOYFUL. For ourselves. For our partners. For our children. For goodness' sake.
My beautiful friend Leah of Creative Everyday fame is pregnacious… and the artwork that is pouring forth from her during this time is so touching me. It just really speaks to me of that hazy, magical cave time that is pregnancy and impending birth. Do you feel it too?
Six Ways To Forgive Your Partner on Happiest Mom. Incase you haven't noticed by my bazillion links to Happiest Mom, I am so so so grateful for her realness and honesty about what it takes to be a mom and what it takes to be in a relationship.
Video goddess corner!
Chris found this series: How to Grow Your Own (Healing) Drugs.
Sometimes I sing this song like a chant over and over to remind myself:
And I see your light surrounding me.
And oh my goddess. The Double Rainbow Guy. I wet myself laughing and my heart opened. Bless you, Double Rainbow Man. You're my earth-loving hero!!!
Are you grinning yet?
I AM! Let's go have a miracle weekend!
DOUBLE RAINBOW MIRACLES!
Hola gorgeous Goddess!
So the most popular question I get asked, aside from How do you make your hair all mermaidy? (hee!) & How do you trust your own intuition? is…
How the heck do you manage to put so much stuff out?!
As one friend remarked to me:
You seem to be in an endless summer of creating!
She has a point.
Over the last three years, I've created:
4 meditation kits
4 e-courses
2 workbooks
50 something videos
100+ original artworks
1000+ blog posts.
Not to mention grown my business from a hobby to a thriving enterprise that sustains my whole family. Crazy productive.
AND I also had an office job for two of those years.
Oh. AND had a baby.
So yup, I've got a gift at getting stuff done.
Want to know my secret?
It's really, really complex.
(Tee hee! It's not! It's as simple as a donkey, as all things should be!)
It's the
RIDE ZE WILD DONKEY technique.
Best.name.ever.
So, a wild donkey of an idea shows up in your paddock.
It's your job to jump on, and ride it until it's finished, done, complete-o.
And then your job is to release it into the wilds.
The donkey will have done what has needed to.
And so will have you.
Want to know how I've ridden my donkeys?
The very first Creating your Goddess Year workbook & planner?
I came up with the idea just before Christmas of 2010. Four days of creating alldayeveryday later, it was finished and sent out into the world.
The Radiant Goddess e-course videos? Filmed over one 12 hour day.
The Creative Goddess e-course? Created SIX WEEKS of course materials (six 30 minute videos, six 30 minute original meditation MP3s and six hand-illustrated & painted workbooks) over SIX DAYS.
Bonkerdoodles?
Yes.
Crazy effective?
Yes.
Because those wild donkeys got ridden. And then they got released.
The Problem With The Chip-Away Technique
The thing is – and I suspect 97% of the population are secretly like me –
I'm not one to chip away at stuff for a year or three.
Bleh. The whole idea feels muted and dull to me.
The only guarantee out of that technique for me is that I *will* lose interest and momentum.
And yet – if I just harness the energy of the wild donkey idea when it's in my paddock, it makes creating so much easier.
I am happy to have days of huge creative surges then rest and recover for a week after.
What happens when I wait…
Want to know what happens to the stuff that I wait for, molly coddle, caress gently, tease out, think about, want to make perfect?
That's the stuff I haven't made.
That's the stuff that's still sitting on my desk.
It's called Mount Project, and it is a mammoth pile that still teases me.
Riding the wild donkey might be wild, my gosh is it fun and exhilarating and delicious.
And oh my goddess, how it gets things DONE. Created. Out in the world for them to dance their magic and do what they need to do.
Which is much more than can be said for all the dreams that lay buried in Mount Project.
The way I see it?
It's my responsibility to ride the donkeys that turn up in my paddock.
There's something I need to learn from them.
There's something that needs to happen there.
And those wild, gorgeous crumby donkeys need me to set them free into the world.
Which I can only do by putting on some big girl panties, a cowgirl hat & some canoes, and just JUMPING ON.
Riding, creating, having faith, trusting, pushing, taking deep breaths, being mad, glorious and fabulous all at once.
The Cowgirl Creator.
My next wild donkey?
Finish the Business Goddess kit. It's a big, beautiful auburn-aglow donkey that showed up in my paddock over a year ago. It could have been released already but there was that whole giving birth thing (not to mention launching the Goddess Circle/moving across the country) got in the way of donkey riding for a little while. Me and this donkey? We've ridden together for many hours and over 100 pages, but there is still more to go before that beautiful donkey can be set free again.
Incase you need the reminder…
The Wild Donkey wants you to:
FINISH IT.
Don't hold it up.
Don't wait for the perfect creative time.
Don't wait for anyone else.
Don't wait for a publishing deal.
Don't wait for outside validation.
Create it until it's done, then RELEASE IT.
Jump on the wave of inspiration, and surf it out it until the wave is done.
You don't need to be properly prepared.
You just need to do your job.
RIDE ZE WILD DONKEY!
Do it. Create it. Have faith in it. Finish it. Release it.
Go grab your cowgirl hat!
Youcandooooeeeeeeeet!
big love,
Hola gorgeous goddesses!
This week I've been: going to emergency for mastitis, resting resting resting, roses from my dad on Valentine's Day, sitting on a dear cousin's farm talking as the sunset, watching my daughter grow grow grow bloom bloom bloom ~ she's now mimicking sounds like "hello!" and "charlie!" and standing like a champion, writing writing writing ze upcoming Business Goddess course, going bird shopping with my grandmother & doing romantic comedy marathon sessions.
Oh, and loving on a lilac-muffet-hatted mini goddess.
A big, full, fruity week.
Time to celebrate it with some Goddess Inspiration… all ze goodies I have found for you around ze interwebs this week! YIPPEEEE!
I can really imagine myself living here. (via picstexted.com)
Liz's beautiful sharings about healing and being present with her birth story.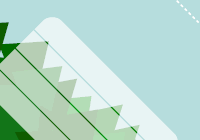 Oooh! Make letters & envelopes without glue or scissors on Letterfu… downloadable & printable cute templates for penpally goodness!!!
Album Covers Mix & Match is el brillianto!
This photo is magical. I want to sit here.
Thanks to Sarah Wilson: About creating in small blocks of time.
This is one truly exquisite artwork (by Epheriell Designs)
Two of my lovely friends are putting together ze Profitable Idealism summit!
Two relationship posts on Happiest Mom (loving her!!!): Change your marriage by changing yourself & Love your love life.
I think most of us are basically good people, partnered with basically good people, who misunderstand each other and make mistakes. Having young children adds a lot of stress and highlights those misunderstandings and mistakes…

As in life, as in motherhood, we are not victims of our relationships. We have choices to make every day about the way we interact with our spouses, the way we choose to either build up or undermine our own relationships. And having been on the other side of the fence, I know the grass is rarely greener. It's so much better, for everyone, if you can find a way to tend the grass you've got.
And another inspiring relationship thingy from this week… I love this ode that Dooce wrote about her husband:
I feel really lucky to have this man in my life and want to thank him for doing the work it requires to be together, for being willing to change and being willing to forgive. Our marriage is a constant work in progress.
Gorgeous goddess circle sister of ze pink aflame hair Goddess Kristina blogged about her 2011 workbook.
Here's some of her magical pages…
Sit outside in the rain. I forget how good that is.
I have no idea what pumpkin butter is, but I LOVE IT ALREADY.
Lavendar Vanilla Sleep Mist. Yes.
I don't know about you, but I just feel so peaceful & safe reading her medicine bag of tools.
These are good, good things.
And I nearly cried with relief & YES-ness & ME TOOOO-ness at reading her words:
I want to invite into my life
Women who inspire me with their stories and dreams
Women who share joyfully
Women who find beauty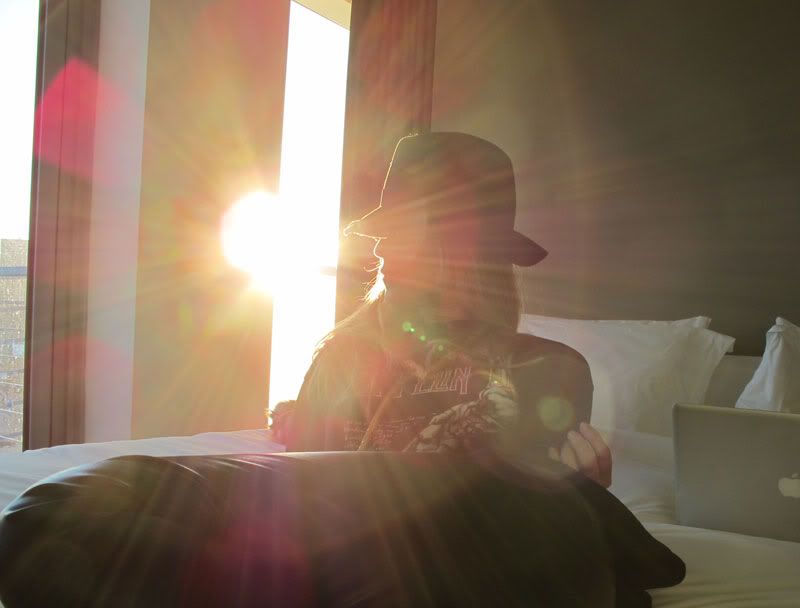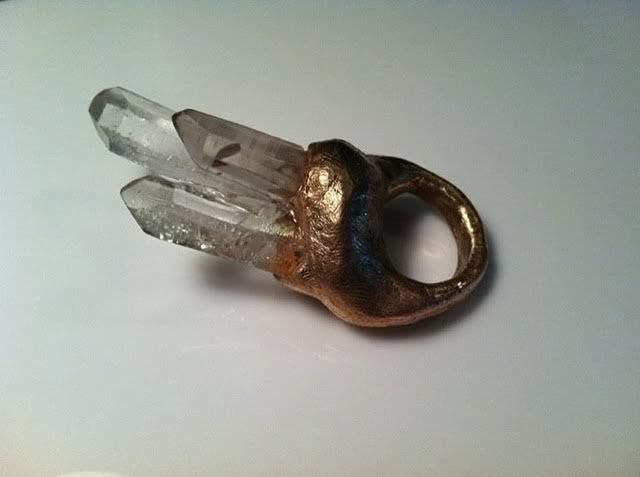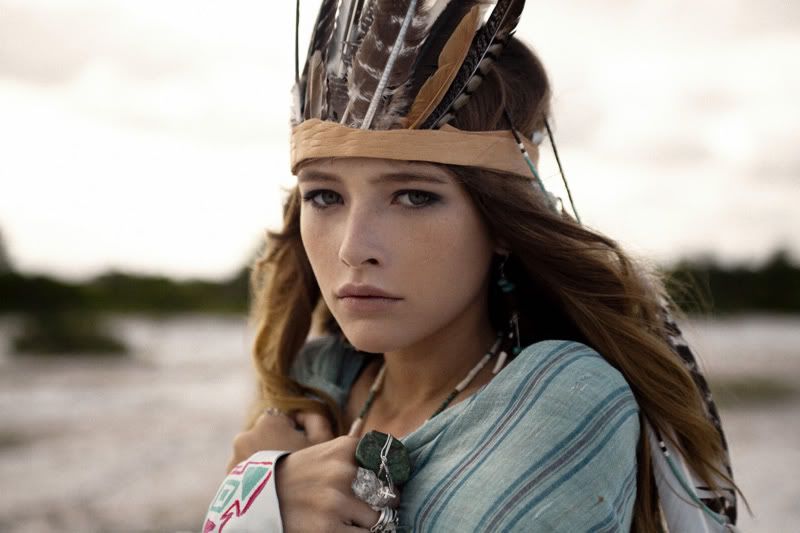 Loving Oracle Fox's photofashionblog.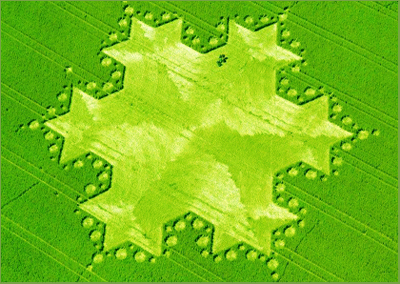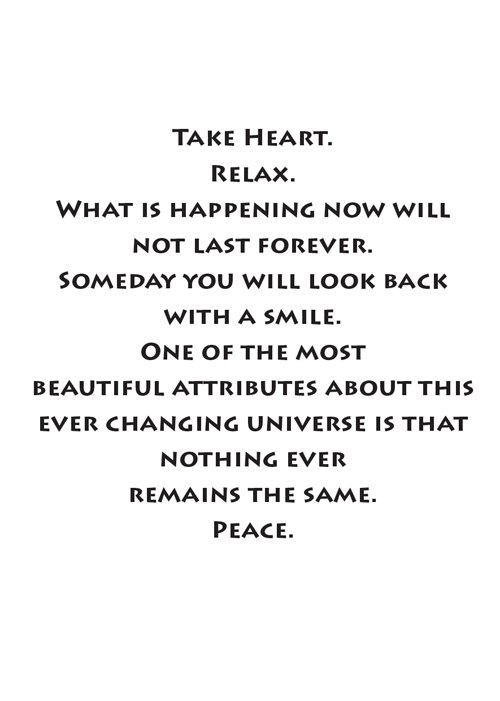 Love this online oracle made from images of crop circles. Beautiful, simple messages!
Speaking of oracles, let's consult ze original oracle… The Tao of Pooh!
Let's have a Pooh Tao quote for the day! Yippee!!!
"Say, Pooh, why aren't you busy?" I said.
"Because it's a nice day," said Pooh.
"But you could be doing something Important," I said.
"I am," said Pooh.
"Oh? Doing what?"
"Listening," he said.
"Listening to what?"
"To the birds. And that squirrel over there."
"What are they saying?" I asked.
"That it's a nice day," said Pooh.
"But you know that already," I said.
"Yes, but it's always good to hear that somebody else thinks so, too," he said.
Aaaand let's make it an oracle trifecta! Go get your tea leaves read!
Oh my eyes are so happy to look at pictures of sketchbook pages. It's like peeping into an artist's diary.
Less is more: making the most of small spaces. These setups bend my brain in the loveliest of ways.
I'm licking my fingers over all these delights…
May they fill you up, incite a glow inside you… and make you remember just how magnificent you are, dearest.
love love LOVE! and buffalos!