Darlings,
I'm so bloomin' thrilled to tell you ALL about the first summit I'm involved in this year!
Honestly I love doing summits.They are one of my most favouritist way to make new friends AND I get to introduce them all to you too. You. Are. Welcome.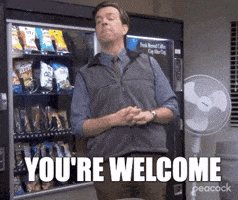 Anyways! Let's get right into the nittiest of gritties.
Some of the questions I get during my Q&As are "What should my brand be? What should it look like? How can I make it unique?"
It is SO easy to get intimidated by how put together & snazzy all the cool kids' brands look on the grid, then the comparisons start ("mine will never look that good, waaahhh!') and the imposter syndrome hits and suddenly you're paralysed and don't do anything at all.
And THEN that means you can lose out on building a life-giving business #devo,
So… This is exactly why I'm so goddamn excited to tell you all about… *drum roll please* the Successful Coach Brand Summit.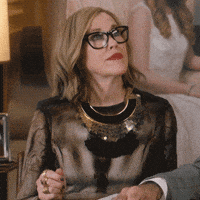 "Leonie," I hear you asking, "Tell me more about this summit plz." Sure babes, I'd love to.
The goal for this summit is different than most.
The co-hosts, Annemarie Gruden and Sarah Sambles (absolute babes, just FYI) have ever so carefully curated the topics so that you're not just getting a ton of branding tips, but also real talk about the real issues which are holding you back from making progress – the mindset stuff.
And we all know how much I like to keep it real. Seriously. Just look at my TikToks. That's as real as it gets.
Anyway. Summit.
For three brilliant days, Mar 7 – 9, 2023, Annemarie and Sarah are bringing you presentations from 33 industry experts who are going to help you ditch the doubt, find your brand voice and confidently claim your space. You'll hear about everything from brand strategy, graphics, copywriting, marketing, that all-important mindset, and more.
How fucking wicked is that?
I bet you're just dying to know what I'm talking about, white knuckling while reading this, begging to know… Well I'm not telling you.
Nahhhh just kidding lolzzzz.
I'm gonna be talking about mindset! Specifically, your creative vision. All about how you can bring your big, beautiful dreams to life, that taking baby steps is totally okay & how to overcome imposter syndrome.
It's gonna be a dang dooooozy!
There's over 30 massive industry names involved too!
Who are you most excited for? (Other than me, of course HO HO HO)
Look at all their big, bootiful faces!!!!!
I haven't even mentioned the best part yet… It's totally free! 
Click here to get your ticket for the Successful Coach Brand Summit today!
Look forward to seeing you there,
Love always,

P.S. Can't make it Mar 7 – 9? We've got you. You can invest in a VIP Pass which gives you all the replays on an ongoing basis, and with the Platinum Pass you also get $4,000+ worth of premium bonuses from the speakers. Things like workbooks, courses, memberships, templates. All of this for only $97. Click here to buy your VIP Pass.
FREE GOODIES:
BOOKS:
COURSES: