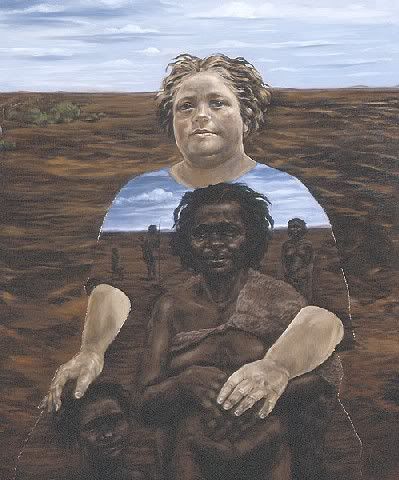 I read about Julie in a newspaper article about a year ago and was intrigued by her
Then, last week, when I took Adam to the National Art Gallery,

I came face to face with one of her works

It was amazing

so spirit filled



they are

joyful yet melancholy

white yet black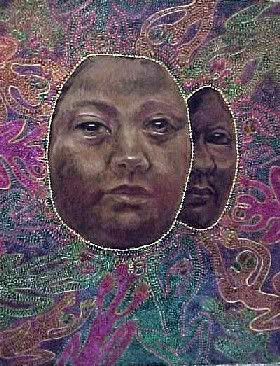 Another article here ~



"Julie Dowling is currently Australia's "most collectable" artist, according to the Art Market.

And yet she and her identical twin sister are the ultimate misfits.

Aboriginal but white skinned, inseparable through a shared life of rejection and abuse, identically overweight, they are the product of generations of damaged, abused and displaced women, going back to early colonial days.
As they grew up they had almost no place in this modern society … twin white waifs to a single mother, rejected at birth by their father, entirely dependant on welfare.

But because of Julie's talent, and crucially because of the strength and support twins give each other, she is the first in the family to be revealing the long history of hopelessness and struggle, through her portraits.



Telling the story, at last, is why Julie paints. It is why she paints in her own way … beautiful, strong, sorrowful portraits, mostly of women, that tell of imprisonment, domination, despair but ultimately of survival."



Hurrah for Julie and her telling of her story.