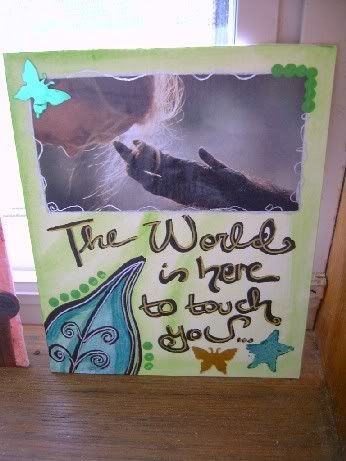 Card made yesterday.
If, as Herod, we fill our lives with things, and again with things;

if we consider ourselves so unimportant that we must fill every moment of our lives with action,

when will we have the time to make the long, slow journey across the desert as did the Magi?

Or sit and watch the stars as did the sheperds?

Or brood over the coming of a child as did Mary?

For each of us, there is a desert to travel.

A star to discvoer.

And a being within ourselves to bring to life.

~ Author unknown.
Found in the beautiful "Simple Abundance" book by Sarah Ban Breathnach.
May you enjoy this festive season, with still moments aplenty.

This is something I struggle with at the best of times ~ to stop running, to stop treading water, to stop doing and filling my moments with "productive" things.

Instead to dawdle, to float, to start being, and to allow my moments to happen without doing.
blessings on your day today, as in all your days.