chris & i trundled along to the opening of the comic art exhibition over at the artist's shed on saturday. my freaking cool bus friend, ben, was part of the exhibition with his delectable toons.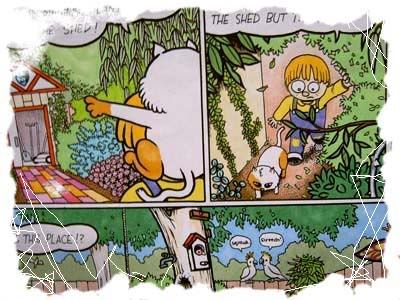 the range of comic art was astounding and got me & hunky boyfriend hankering to go home and paint. from conductors to masturbating jesuses, 70's flower women to political geoff pryor toons… i dug it.
ben & i then decided to form a dance troupe. anything for a photo op, really.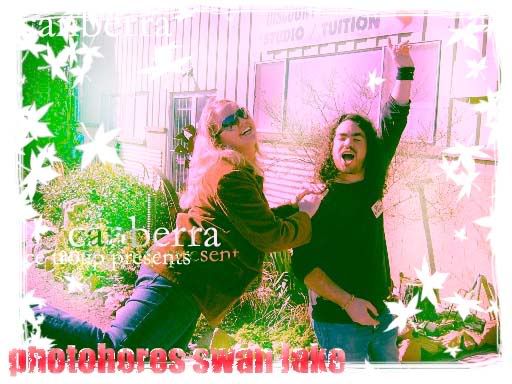 funny, irreverent, colour filled days…
🙂
Time left until Academy prices double: