.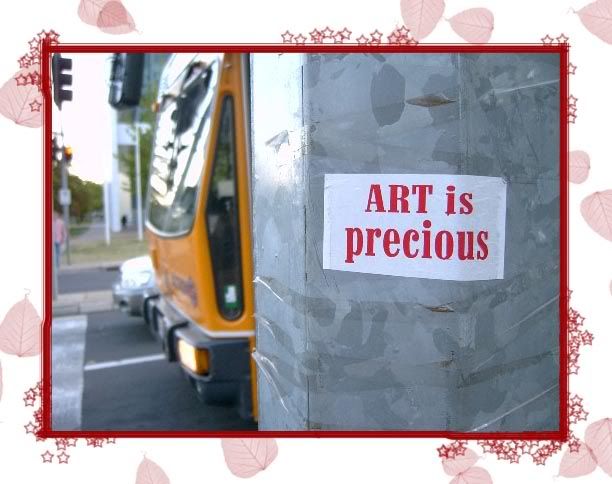 "The best things in life are nearest: Breath in your nostrils, light in your eyes, flowers at your feet, duties at your hand, the path of right just before you."
~ Robert Louis Stevenson
I've been noticing around town lately serendipitous stickers on sign posts.
Today I took my camera with me on the stroll from the carpark to work with Chris and Paris.
Art IS precious.
And I'm not quite sure who Rob Carr is.
But dang it was fun to photograph.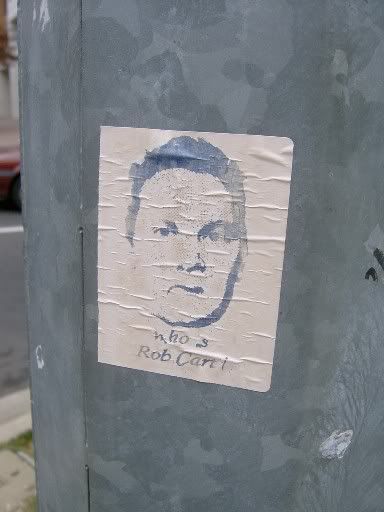 You know what else is FUN?
hanging out in a park at lunch
with seven people.
Picnics are magic.
Just add rug on grass, and any meal becomes an ADVENTURE!
(pics to come tomorrow)
…
for now,
love and laughter,
Leonie
Time left until Academy prices double: