.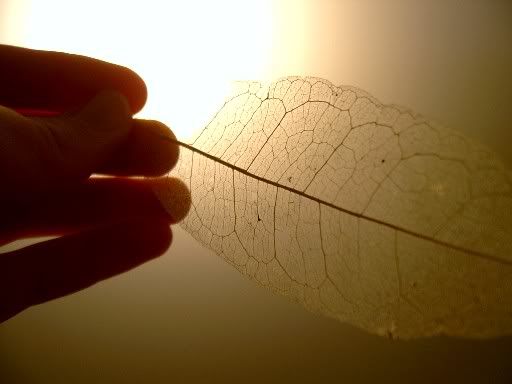 I received the most beautiful snail mail today, from my sweet earth gem sista, Sezolas. She found this exoskeleton of a leaf on one of her walks…
She said it divinely reminded her of the preciousness of life, and the wisdom of the Crone.
It is so delicate, you can see right through it. it is now a part of my dreamboard collage, and a thread of my heart.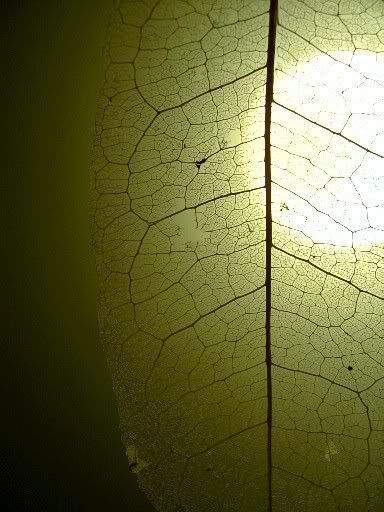 I've been spending so much time in my studio…
meeting those artist fears of what to do, and how to be. I am learning to give myself the same advice as I give to others:
Be yourself.
You are the greatest thing you've got.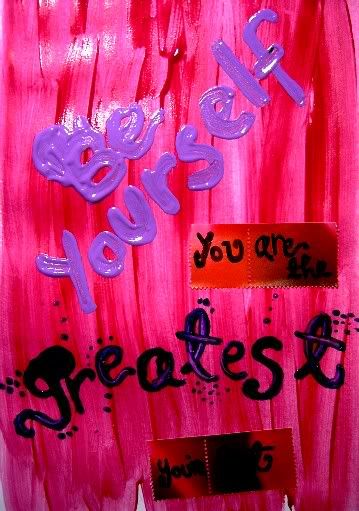 "And no one could ever bring me down
Maybe I never understood
And nobody needs to save me now
As if they ever really could

I never felt so free
And never been so alone
Everything's how it ought to be
Here in the great unknown"
In The Great Unknown lyrics ~ by Mary Fahl
~
am loving…
:: google earth
:: tine, wild woman artist of the elephants
:: the frasier episode "Out with Dad"