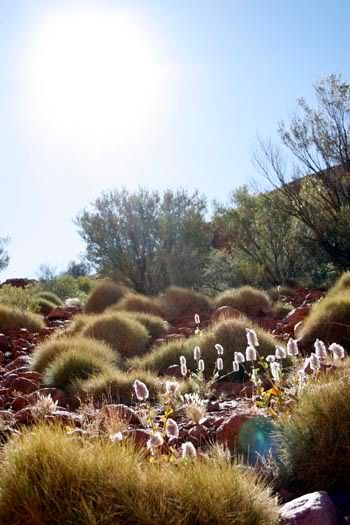 the desert was a miracle.
the red sand beneath my feet, patterning my clothes.
the beautiful landscape and HER palpable heart beat.
the new friends.
the big spirit lessons.
the connecting with my lover in incredible new ways.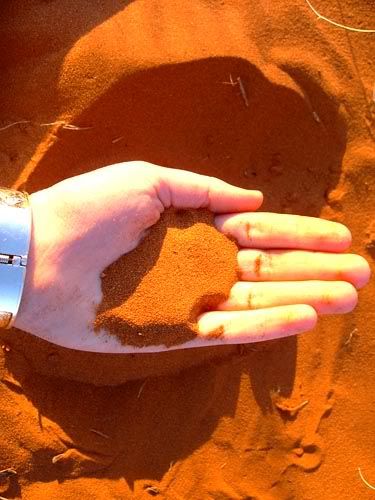 i left my skin somewhere out there in the desert.
tears spring to my eyes as i write this.
yes, my skin. my old skin.
i dreamt it out of me, i wrote it out of me, i spoke it out of me, i meditated it out of me.
i grieved her a little,
and i celebrated her a lot more.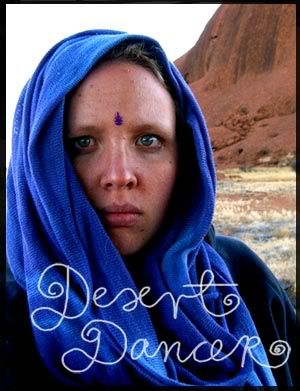 i danced in the dunes.
i emu danced and i rainbow-serpent danced.
i danced in the rock caves of the world's largest monolith.
i drank in sunsets and sunrises and stargazed every night.
i saw angels and cosmic heartbeats and shooting stars.
i marvelled and i sang and i learned and i heard.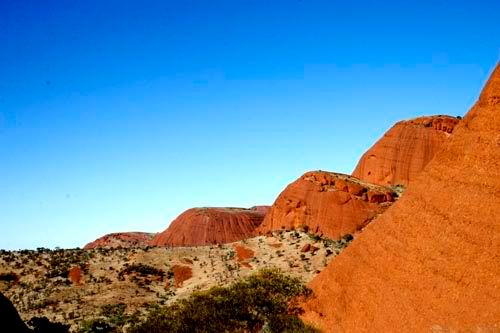 i am restless for the desert dunes,
the true heartlands.
i want you back like a babe misses the womb,
and yet i know i am to grow without you for now,
but within me is the desert. i know the desert in me now.
i know the woman who dances in the desert.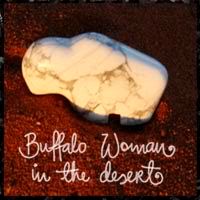 buffalo in the desert,
walking her lessons through.
be blessed,
Leonie