Hola gorgeous!!!!
Are you starting to panic about the holiday season and finding the perfect gift so that you look like a rock star and like you totally have all of your shit together? Fret not lovely… I've got you covered!
Now, if you are like me you love to help others and want all of your friends to succeed and see their biggest dreams come true….. yes?! (If not, and you prefer to have miserable, stuck friends… ummmm… please unsubscribe now.) If the thought that you could send them the 2016 Workbooks or Diary-Planner had not crossed your mind then here is your light bulb moment.
The 2015 workbooks make perfect gifts for:
soul sisters + dear friends
actual sisters (!)
teenage daughters
co-workers
clients
business associates!
Think about why gifting a diary or workbook is such a good idea…
You don't have to dawdle through the shops to search high and low for the perfect gift.
Your giftees will be given the guidance, support + tools to change their life + make 2016 rock (seriously… you have the power to change a life with just a little gift!!!!) 
We have so many different options from e-workbooks to physical books and diary-planners for the perfect gift for your dearest friends/co-workers/clients/sisters/business associates/mamas/daughters.
You get to look like

BFF

OF THE YEAR for thinking so much about them that you care enough about their future happiness + success to give them the exact tool they need (that actually gets results!!!!!!!)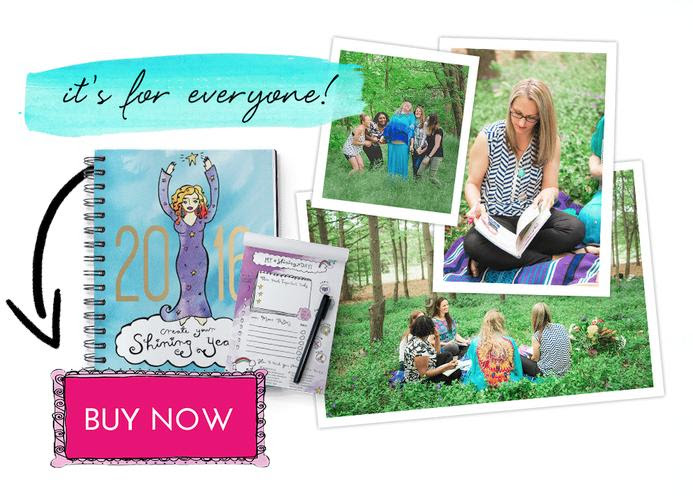 HAZARD WARNING!!!  Seriously… this could directly impact you!!
There is a teeeeeensy warning that I should tell you though!!!!
If you send
this gift
you will more than likely change the gift receivers life and they will be forever grateful to you for such an amazing gift and sing your praises SOOOOOOOOO loudly that you become extremely proud of being so awesome.
So, if you aren't prepared for all of that maybe you could just send them the standard card and warm wishes (bwahaha just kidding – you are awesome and everyone should be shouting it from the rooftops anyway).
Here are two examples of gifting that I love: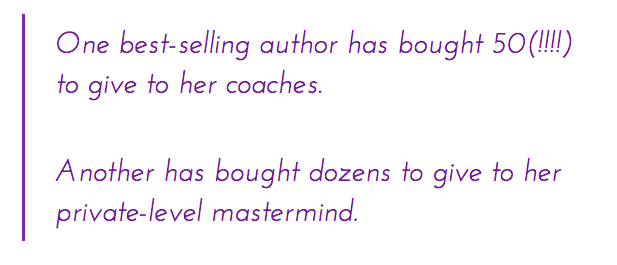 But why this planner or workbook when there are a bazillion others out there?!
This makes me giggle. When I started producing these goals workbooks seven years ago… there was really nothing else like it on the market.
A workbook? To sort out goals for the next year? One that did life goals? And business goals?
Unheard of.
It's so funny to think of those times.
Because of the success of my workbooks, there are a metric shittonne of peeps who've riffed their own version of it.
Some have copied questions + even my illustration style + handwriting.
It's been pretty funny (and sometimes upsetting honestly when I see blatant copies… the world wants to see everyone's soul gifts… not just endless copies of the same stuff).
Each year I totally try and outdo myself and make it even better + bigger + more powerful than the years before. We've got SEVEN years of amazing results for our clients, so it's workin' in our favour.
200 000 peeps can't be wrong! 
Ready to gift a workbook???
Order NOW to give the gift of an incredible 2016!!!!
Double feel good bonus? A portion of every sale goes to changing the world!!!!
It's not good enough for us to do good work + help people live their dream lives + businesses. We also want to change the WORLD!!!
We donate to a range of charities that are out to change the world, including Kiva, World Vision, Doctors Without Borders + WWF. In fact, I just got an email today from the school we are helping build + renovate in Guam!!!!!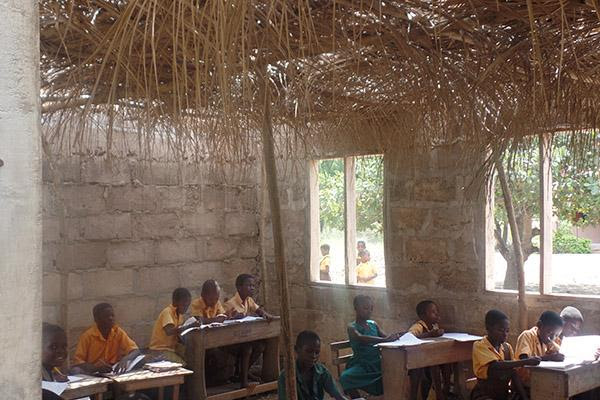 I'll show pictures as it comes along… this is the BEFORE photo. By the end, it will be double the size to six classrooms + have an actual roof + much better facilities!
I did this as a fun side-project with some friends…
See what happens when you start making your dreams come true?
EVERYONE BENEFITS! And the WHOLE WORLD changes!!!
Order Now For Christmas Delivery!!
Seriously guys. You have to get your butt into gear if you want to order.
If you are living in:
Australia
United Kingdom
US
you should get your workbooks before Chrissy if you order now.
If you're outside of those countries, I can't guarantee it. I bloody well hope so, but there's no accounting for Customs, my current Arch Nemesis! Still, I have all my things crossed that it happens for ya!
(That IS of course for printed books. You CAN order the electronic versions and have 100% chance of it being delivered before! You can gift the e-workbooks and they'll receive a SUPWISE! YOU'VE BEEN GIFTED! email from us! E-workbooks can be filled out on computer, iPad or printed out!)
Go ahead, grab a cup of chai (or an organic locally-sourced biodynamic kombucha beer… it is the holidays after all!!!! MWAHAHAHA) and check off all your shopping list right now.
Let's go make our miracles!!!
P.S. I rarely go all out on a sales pitch and know that when the time for you to jump on the Leonie success train you will follow your beautiful heart.
However… if you're at ALL interesting in what I have to say… if you give a shit at all about making your life happier or more creative… if you have a business you'd like to grow… then I really have not.a.freaking.clue why you WOULDN'T buy the workbook and bloody well use it.
It's cheap as chips. It bloody well WORKS (as long as you use it!) And peeps see SO MUCH differences in their lives + businesses as a result.
After years of doing this, I know that REAL CHANGE happens when we step up, invest in ourselves and commit to doing the work.
Before then, it's all just a momentary band-aid. I know that can press buttons. I'm sorry. I do. But I need to speak it. You have to power to help your friends ignite the spark they need for their best year yet…so why not give them a hand up?
I really want to help you and your friends create what you want. I offer the 2016 Create Your Shining Year in Life + Biz Workbook knowing what a difference it makes. It's got 7 years and 200 000 women and a shit tonne of testimonials and results behind it. I offer it whole of heart and know it can make a real change.
Time to decide if it will be yet another bloody unscented candle or something that will have a true impact on your circle of sisters (and you!) and unlock the power of an incredible year.