_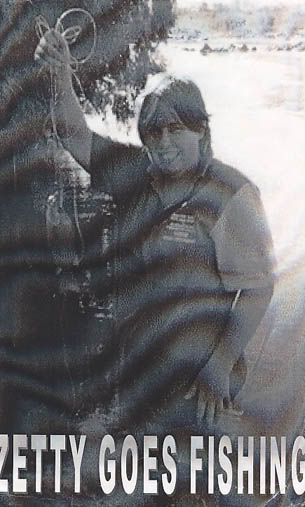 Happy birthday, my dearest friend Zetty.
You know what hun?
I was trying to think of where I had a photo of you.
And after seeing the beautiful Helena's blog, I remembered:
A looseleaf printout of the above photo, that I still have in my journal.
I had it blu-tacked to my dormitory wall when I was 17,
and she lived just down the hallway from me.
So I share it with you.
Now, how do I explain the wonder of Zetty to you?
She is the smartest chick I know.
Amazing black hair and blue eyes.
She eats Milo straight out of the tin.
We met at boarding school when I was 16.
I used to edit her essays, and then sit outside her cubicle and slurp soup.
She is an awesome artist.
We used to run with each other to chase the ice cream man.
She took hard maths, and physics. I looked on in wonder.
When she was 17 and graduated from school,
and she took off to Canada for a year as an exchange student.
By herself. To foreign country. Age 17.
She is an amazing photographer.
She came back, and decided to change her university degree to journalism.
So she did that. And during it, she took a semester of study over in England.
She travelled around Ireland.
She came back to Australia.
Finished her degree, about to start her honours.
And I get a message on my phone:
If you got offered a job in Thailand for two years, what would you do?
She said yes.
So now, at 21… now 22 years of age,
the amazing Zetty is working as a volunteer journalist in Asia,
working to raise the awareness of refugees.
Not many 22yos can say they've done that, hey?
And still Zetty emails me saying:
I don't think I'm doing enough sometimes.
I wanted to share with you a special piece of writing.
It is a letter.
I have kept it in my journal all this time.
It is a letter from Zetty to me, when she was leaving school.
I would like to send this back to Zetty, because it expresses my sentiments exactly.
"All I really want to say is thanks for being there, and for being my friend,
and for allowing me to kick your ass when running for the ice-cream man.
I don't use the word best when trying to describe a friend,
because that indicates only one,
but you've become like a sister to me.
A sister who's been there for everything: the pain, the joys, and the leaving.
I guess what I am trying to say is thank you for allowing me to get to know you,
and for letting me share this year.
You are a very precious individual, who I know will be there for everyone,
despite of her own problems.
A word of advice, sometimes weakness is a sign of immense strength.
Love."
There are so many reasons to love Zetty.
Many excuses to be a part of the Zetty Fan Club, for which I am self-elected President.
1. Her laugh. Infectious, loud, without doubt.
2. Her name. There is only one Zetty. Watch out people, coz she's going to be famous.
3. Her loyalty. She is the most loyal friend I have. She knew me, and loved me, when I had bad taste in boys, and loves me even know when my taste has improved. In the five years of our friendship, we have only been in physical distance of each other for one. The rest, has been scattered with the distance of cities and countries. And yet, still, she is the one who knows me more than the rest. We have grown closer even in distance.
4. Her phonecalls. The phone connections we have had still stick in my mind. The laughter, sharing, opening. Tears and giggles.
5. Her courage. Jetsetter. Off to all over the world. Adventurer. Living dreams and an amazing life.
6. Her beautiful vulnerability. She is so humble sometimes I want to kick her butt.
7. Her uniqueness. The most intriguing cosmic blend of intelligence, humour and quirkiness.
8. Her honesty. Zetty is the most honest person I know. She speaks her own truth. Always.
9. All these things and more, make Zetty an incredible person, and an incredible friend.
10. Because ten is an awesome number, and Zetty is an awesome person.
You are very loved.
Happy birthday, Zetty, my dearest friend.
I honour this day that you were born, and for the presence you are in my life.
Love,
Leonie