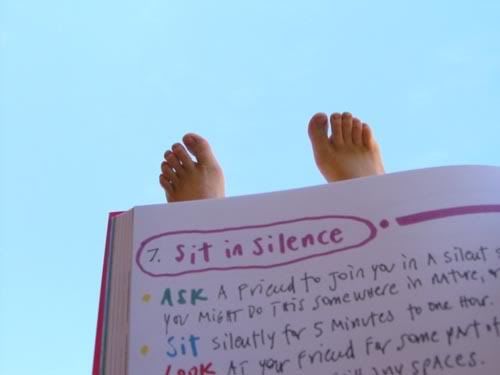 When I was 16, one of my favourite places was a beautiful bookstore named The Sanctuary. Quite the perfect name for that Nag Champa scented haven, really. I would curl up in the green director chairs there, letting my fingers wander over the book friends there. Perfectly positioned by the chairs was a panoply (quite literally: a splendid array) of SARK books.

Finding SARK was like finding home. A friend, a teacher, a kindred spirit. Her books were a place to sleep in, to find absolute faith in my own rainbow soul. Susan, over the years since, has become like a lighthouse for me, shining her light to the sea so I could cast my own sails and shine my own beacon light.

Today, a brown box from Amazon arrived. This is an incident which, in itself, creates a great amount of joy, but today was an Extra Special Amazon Delivery Day. I stuffed the box into my bag and bicycled home as fast as these little Amazon legs would take me. Once at home, I setup a picnic in the backyard for me and Charlie, with celebration Aloe juice at the ready.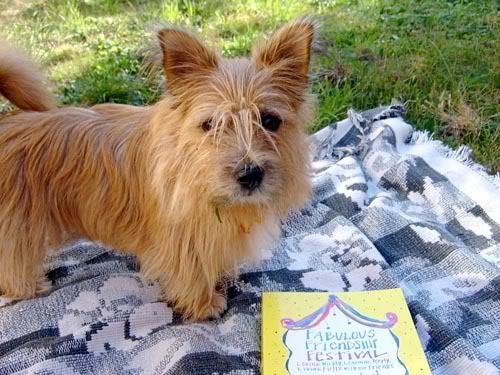 Welcome home, Fabulous Friendship Festival.

So we read that book together, there in the backyard on a warm May afternoon, witnessing a dream being birthed into the world.

When I was sixteen, could I have ever dreamed that my name would be in a SARK book? That my dog would be a friend of this soul~lighthouse?

Somewhere, sometime, sleeping in the moonbeams, I must have dreamt this awake.

This Universe is one big Miracle unfolding, and I feel greatly blessed.

Dream High, Big and Wide,
Leonie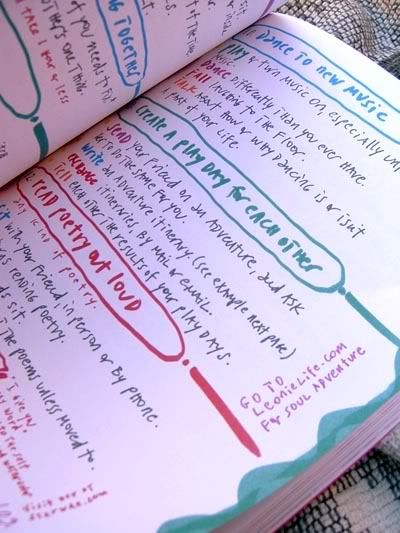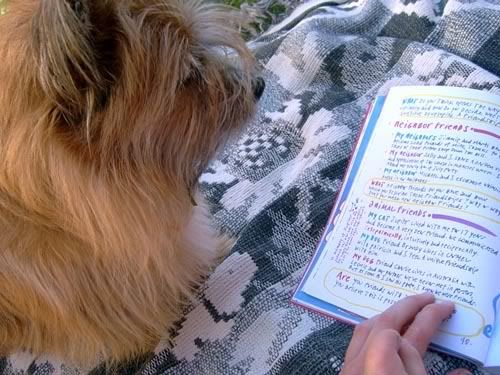 It reads:
My dog friend Charlie lives in Australia with Leonie and her partner. We've never met in person, but as soon as I saw his photo, I knew we were friends.




Sometimes Charlies and friendships and SARKS make this whole world go round. Make that all the time.

Off to bed now ~
Charlie is in need of some feet to sleep on.