.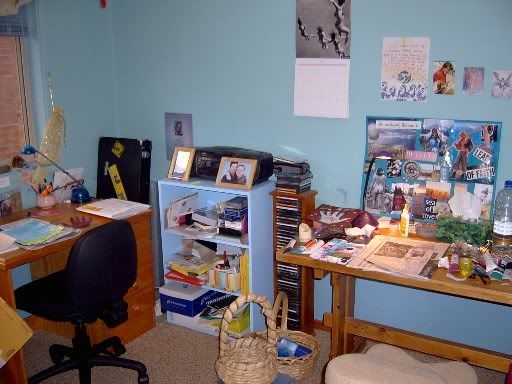 yesterday chris decided to move all his music & techie gear out into the living room, leaving the spare room as my STUDIO. woo hoo!
my very first studio!
the walls are coloured in three shades of blue, with dolphins stencilled around.
i spent today clearing it out, smudging and re-embellishing it with my art table, assortments of art gear in baskets and pictures on the walls. and then of course, christening it with art projects.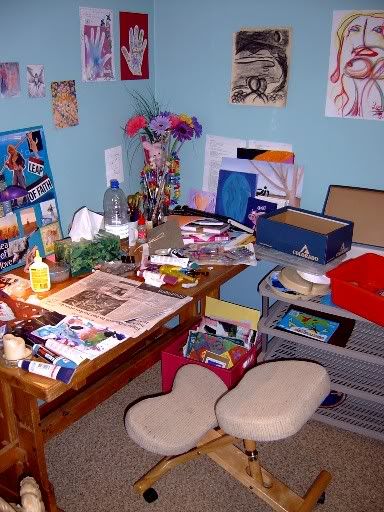 join me in my happy first studio dance…
boogy, boogy, boogy.