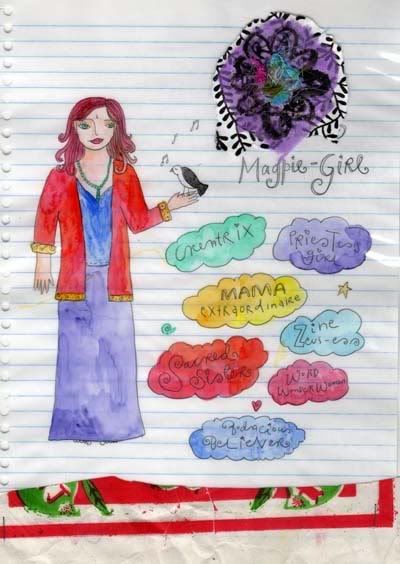 The lovely Magpie Girl and I decided to drink berry frappes at the Portrait Party together and draw each other's personages.
Above is my ink and gouache and mixed media of her, below is the awesome altered photograph she created of me.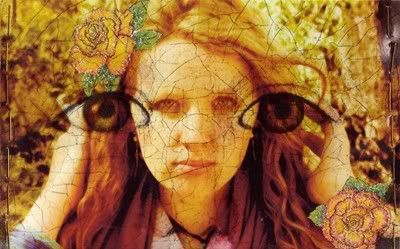 Magnificent Magpie Girl is also running a fortnightly Creativity Challenge at her blog now, encouraging all of us to expand our artsy horizons and partake in new mediums, experiments and creative screw-ups (I'm a big fan of mistakes which turn out to be miracles). First challenge is to alter a photograph and post the results (check them all out on the Flickr group). Go on, you know you want to.
Today, I wish for you to see
pure and utter magnificence
when you gaze at your hands.
love and light,
Leonie
Time left until Academy prices double: