Hola gorgeouses!
I'm about to send out a new Goddess Leonie Joy eletter with all the latest gorgeous news from Goddess-Land including art, soul stories and upcoming retreats (OOOH!).
If you haven't already signed up, do it over in the right hand column of this blog.
A Fabulous Friday is on its way… which means Leonie and Charlie-Dog in the studio dreaming up all kinds of new miracles.
Below are some gorgeous pics that one of my favourite art clients Christine sent me. She bought a couple of my artworks a couple of years ago, then proceeded to remodel her whole kitchen around them, including repainting all the walls a colour that would match and painting borders with butterflies around the artworks. How Goddess Fabulous is THAT? She sent me some photos of her divine abode to share the joy, including a photo of one of her infamous tea parties under the artworks in her kitchen nook. Christine's just bought a set of my prints to help re-decorate her daughter's room with… as I said, she's one of my favourites! 🙂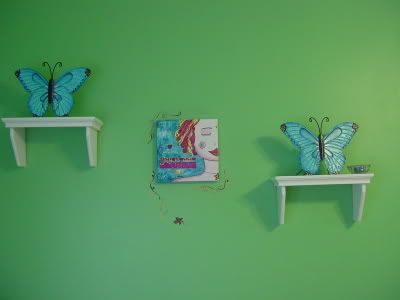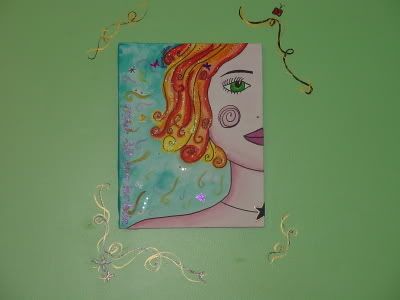 Wishing you all the most beautiful day…
in love, light and laughter,
Leonie