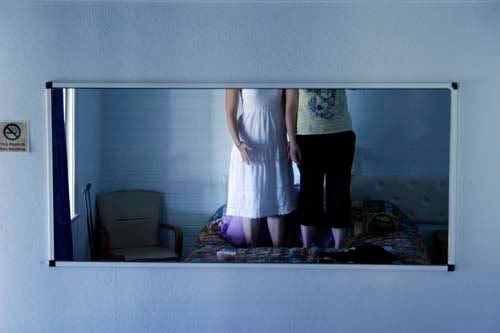 me & big sis becky… mirror sisters
I've got some beautiful (internet) friends visiting this weekend ~
I love how this medium has connected me with some of my most delicious friends ~
and that I get to have outrageous, marvellous weekends with them.
In the meantime:
I wish you pure, unadulterated joy.
May you find a caterpillar on your path.

surf joy
~ loving the Dove Evolution mini movie
~ whimsical joy with kelly rae roberts art
~ the phenomenon that is http://www.iiiiiiii.com/ (turn your sound up)
~ amazing women: the century project
Time left until Academy prices double: