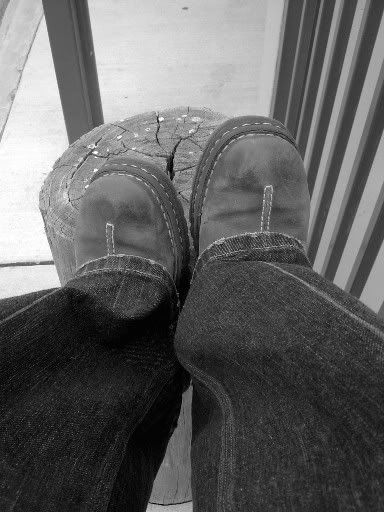 My jeansies, and my shoesies, today.
"A man walks down the street,
It's a street in a strange world.
Maybe it's the Third World.
Maybe it's his first time around.
He doesn't speak the language,
He holds no currency.
He is a foreign man,
He is surrounded by the sound, sound ….
Cattle in the marketplace.
Scatterlings and orphanages.
He looks around, around …..
He sees angels in the architecture,
Spinning in infinity,
He says, Amen! and Hallelujah!"
~ "You can call me Al" by Paul Simon.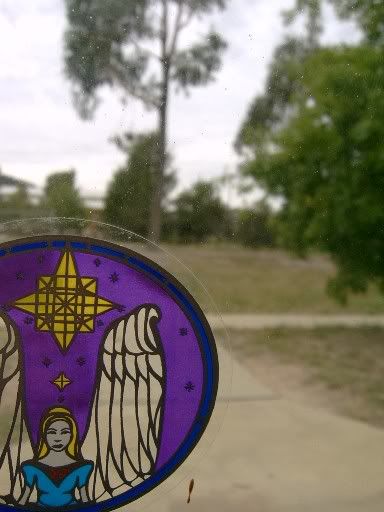 The suncatcher on the door of our car, today.

every single moment
of every single day
there are prisms of perfection,
sublime examples of the divine.
open your eyes
widen your experience
and you will see it.
my feet resting on a wooden pole
scuffed, homely shoes
the sun touching through the colours of an angel
moment dreaming, moment holding, moment cherishing.
And hallelejuh to that.