.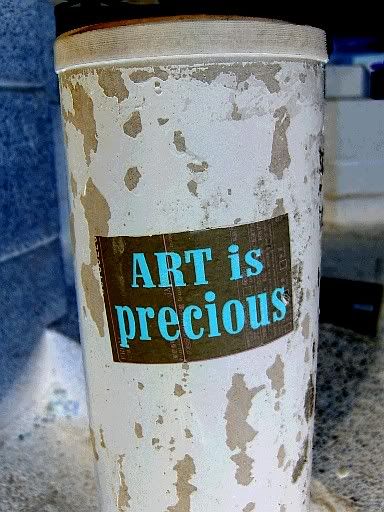 another street art sticker. canberra civic, 2005
"I don't know how I'm going to change.
I don't know how it will change me.
That's part of the mystery of walking,
is that the destination is inside us
and we really don't know when we arrive until we arrive."
~ John Francis
Go read the story of John Francis here ~ a man who gave up speaking and cars for 17 years.
I wonder how much he SAW and HEARD in those years of walking and listening.
The brilliant Keri summed up her musings on him brilliantly.
other scrummy web finds…
:: Queen Things
:: Seth Wheeler
:: Awesome John Copeland journals
:: The Meatrix doco ~ v important!
:: Crying while eating ~ hilarious in a strange way.
be kind to yourselves and each other.
D E E P E N the connections you have.
love,
Leonie