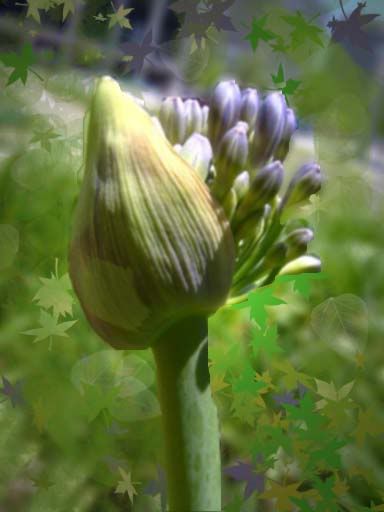 The purple podded flower. From yesterday's walk.
amazed by my little sister maryanne's tales of Italy… she emailed me her written diary and it made my heart soar at the wondrous things she is doing and seeing… the collesseum, st peter's cathedral, rome… venice soon… and i giggled so much when her email started incorporating italian versions of english words ~ like "grande" and "stupido"
am still loving all the love over at the Leonie Life message board. i never thought it would be so huge, so blissful. i love that so many have taken to it like ducks to water in a joyful pond, filled with purple lilies and green frogs. beautiful post of the day award goes to jC.
love love love jen gray's barbie doll frolicking naked through a graveyard.

there's just a certain joy about it, a carefree walloping of incredulous and magic that I just adore!
adore this sacred earth designs goddess jewellery.
for those who were thinking i was pregnant due to my latest doshing of illness, I've been to the doctor's and can proudly announce I am expecting…. a gastro baby 😉 tee hee hee
Time left until Academy prices double: