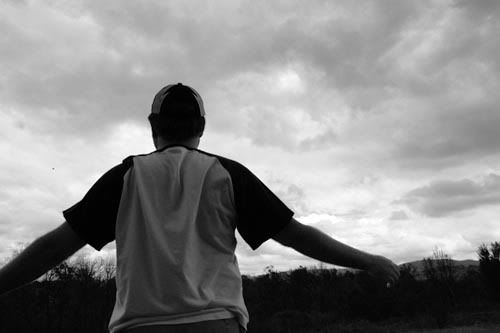 my love welcoming in the new year
A little more than a week ago we celebrated summer solstice on a sand island in the shallow river of the Murrumbidgee.
As part of our summer solstice service, we connected with the hearts and minds of women manifesting rain, a movement which started in Victoria in an effort to end the rain.
Large tracts of Australia is in drought, and the state of Victoria suffered from some large bushfires a couple of weeks ago. So much attention was placed on the dry and the fires that we were attracting that which we didn't desire. Womens circles across the state, over Australia and around the world were asked instead to manifest rain, to imagine gentle soaking rain to fall for a week to quench the thirst of mama Earth.
In our circle, we visualised the drenching rains, filling our spirits with grey clouds lumbering across the sky, soaking us with her plentiful abundance.
As we spoke to the sky, asking it to rain, I voiced the words:
May the rains fall so this river fills, and the sand island we are on be reclaimed by the water again.
We raised our hands, eyes closed, feeling the gentle drum of rain coming inside us, delighting in the small light drops which fell lightly on us as we spoke. They were as gentle as a kiss, as light as a whisper, so soft we had to ask each other at the end: did you feel it too?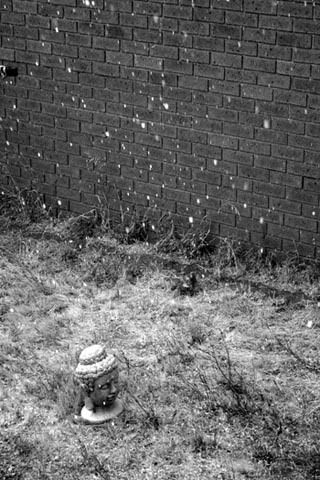 Over the New Year weekend the storms came, the clouds ranged over the mountains. Hail fell leaving our background to be smattered with white globes. And the rain fell.
Yesterday, I went for a walk with my lover.
This is the river a week later.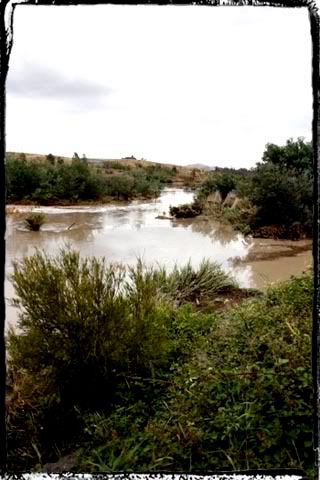 In the middle of the water in the photo was where our sand island at circle was. The beach where we watched a boy play with his dog was gone. The small waterfalls that we explored in bare feet was now part of the swelling mass of rain water surging through the trees.
It was the most perfect new years surprise of all.
We stood by the rocks for a while, smiling at all that water.
More needs to fall, but for now, let us savour the moment of the rain.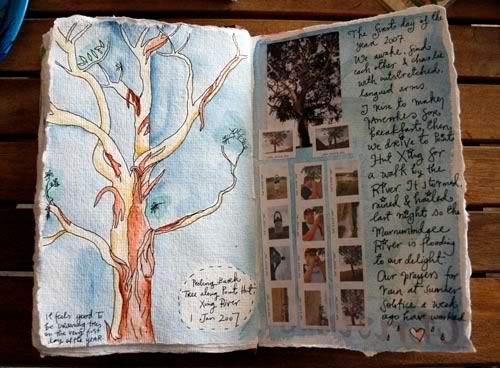 We walked along the sides of the riverbank for a while, breathing in the sweet scents of damp Australian bush, delighting in the wombat holes and the soft moss on the rocks.
A gum stripped of old bark captured our attention, and we knelt in the damp soil so I could capture that perfect time in my new journal.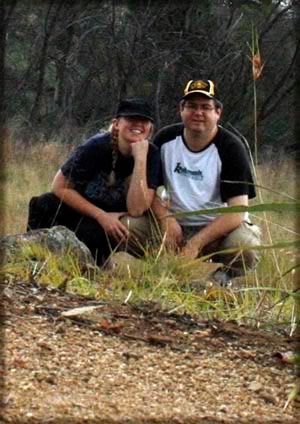 This was the best way to welcome in the new year ~
with arms wide open to the rain.
love,
Leonie
Time left until Academy prices double: