.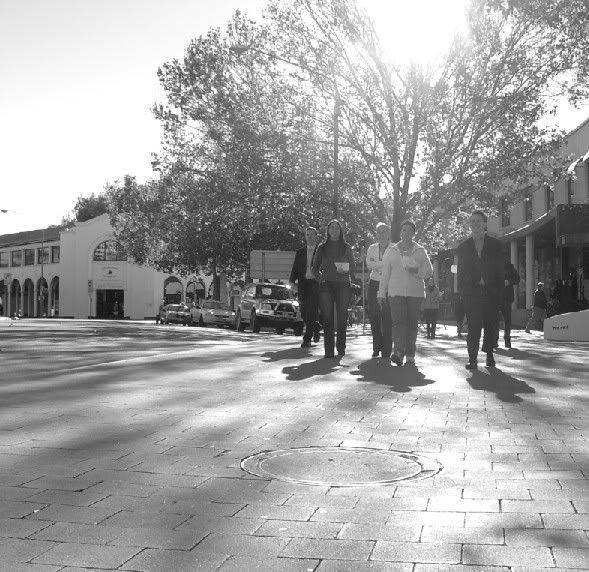 my tribe.
Last Friday a bunch of us went and had thai for lunch.
me, lile, e~bear, ben, andrea, dave and deb.
Being the task*master that I am, and a creative hard~ass,
I set them a task to do…
"Sometimes enlightenment isn't found, it's won.
I want you all to get three post-it notes.
On each, start with these lines
"I want to be brave enough to…"
"The thing that touches my heart most is…"
"I am a very lucky person because…"
The deeper you write, the more you will get out of it. Treat this as an experiment.

>>>>Trust me<<<<"
So that's what we did. What we all did.
We wrote whispers of truth on post~its, folded them into my pink hat of joy.
[the pink hat of joy is a ridiculously large & pink beany cap i have… modelled below by the marvellous lile…]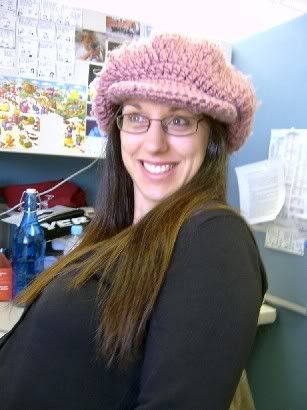 Then over thai, we each plucked random notes from the hat and read them aloud.
I was fascinated by the responses: the brave ones, the funny ones, the touching ones.
Dave asked me why I set the task.
Why indeed.
Because I want to move into D E E P E R ways of connecting.
Because I believe that we can make the choice to step outside of the box of "normal communications" and add creative, daring activities to our gatherings.
That we decide how we want our friendships to be, how we wish to interact.
And most of all,
"the thing that touches my heart the most is connecting with other spirits."
being brave enough to reveal my underbelly,
and gentle enough to see others.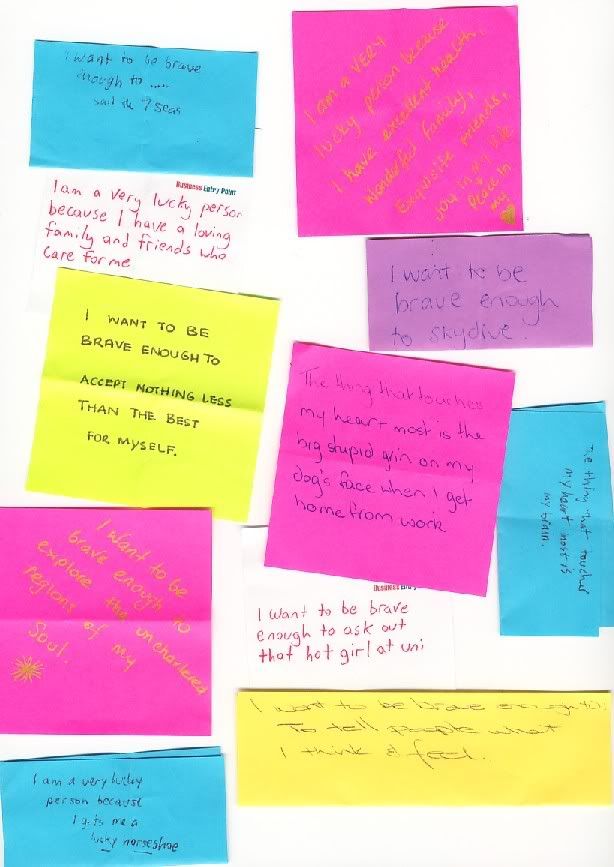 i am entirely grateful for this crew of mine
open, colourful, thought provoking buggers they are.