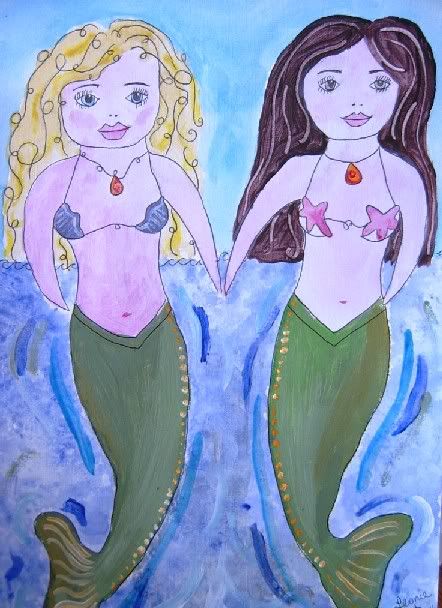 me and lisa marie mermaids. acrylic on canvas paper.
Illustration Friday is "Travel"
~
it's funny you know.
Travel got me thinking.
in this time of electronica and world connecting, i have friends – dear friends –
that i haven't met yet.
but indelibly, they have touched my heart.
letters and emails cross the globe ~ travelling heartwaves of a palpable connection.
they have each lightened my world, inspired me, shown me new ways of thought, of creativity, of a life well lived and loved.
so on this day, and everyday,
i give thanks to heart waves which travel,
and the connection i share with so many beautiful folk i don't know.
"I Know You By Heart"
(Eva Cassidy does it best)
"We were like children
Laughing (and sharing) for hours
The joy you gave me lives on and on.
'Cause I know you by heart."
And that's enough. More than enough. To know you by heart.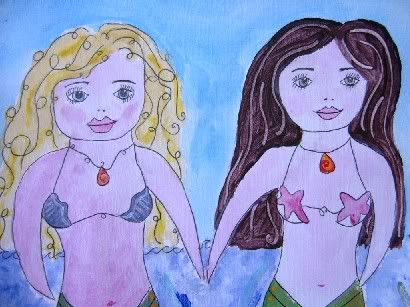 ~
special love to lisa marie. i'm thinking of you.