i met my dear friend lile at the multicultural bus depot markets today
and we had the most scrumptious time!
i was standing, listening to the fabulous south american band Inka Marka
~ this is the beautiful band we heard down the street a few days ago…
and i was listening to them, waiting for lil to arrive, getting drawn in by their lyrical flutes and heart strumming guitars. I got a txt msg from lil, saying "I'm here!" and as I walked out the door next to the band to go greet her, I still watched them, transfixed; until I literally walked into Lil, and surprised, I scooped her up in a hug and spun her around, both of us giggling madly.
as we begin walking again ~ she tells me that it was the best hello she's ever received.
🙂
our gorgeous friend andrea, from work, asked us to come and meet her
and meet her dad ~ they were having a stall at the markets to sell his
beautiful handmade jewellery!
we made the most beautiful time ~ andrea's dad is a beautiful, beautiful soul.
he is an Equadorian indian, with gloriously long hair and a huge smile
he greeted me and lile by shaking our hands, and kissing our cheeks…
he drew people to him with his gentleness, and his charasmatic honesty.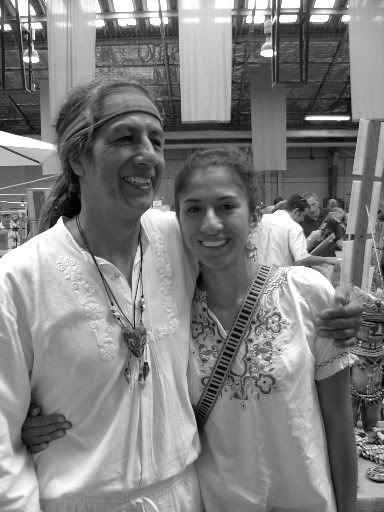 Andrea and her beautiful Daddy!
We saw how people clustered at his stall of beautiful jewellery and colourful south american clothing… everything made with such love and care… welcomed with the gorgeous smiles of Andrea and her dad.
We giggled to Andrea how we were becoming huge fans/groupies of the Inka Marka band,
and within minutes three members of the band came to the stall ~ they were friends of Andrea's dad! So we were introduced, and they were all so smiley and beautiful!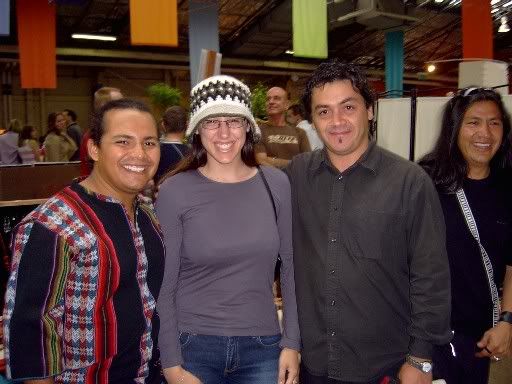 lil and her new favourite band
It was all so fabulously serendipitous, and lovely,
that by the time me and Lile walked away from the stall,
we were smiling ear to ear
😀
we watched tango dancers and eat argentian donuts,
and we marvelled that even the mural on the wall had the Inka Marka on there.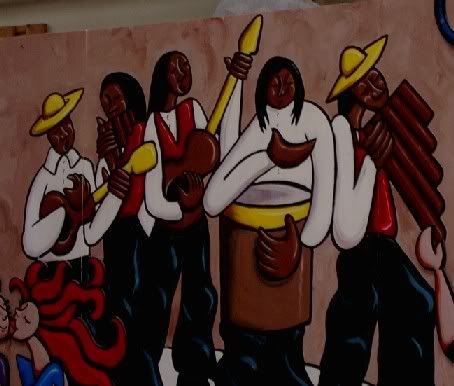 it was the most sublime morning.
magic, sweet and damn smiley.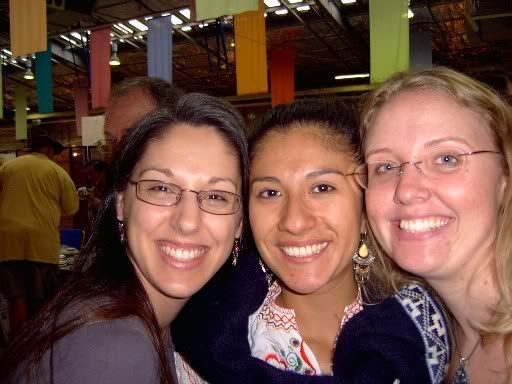 Lile, Andrea and me.
~
I'm writing a book a book a book. Gloriously buzzy. Will finish soon and release to the world,
like a butterfly emerging from its cocoon!
My big brother is arriving tomorrow to spend a week with me.
Watch me bounce bounce bounce with excited~little~sister~glee!
I may be a little light on the ground for the next week, with my new visitor to amuse,
but I promise to keep you in on the adventures of my days.
All days are adventures, really. 🙂
~
ADVENTURES are a choice. A mindset. A gameplan.
Time left until Academy prices double: