.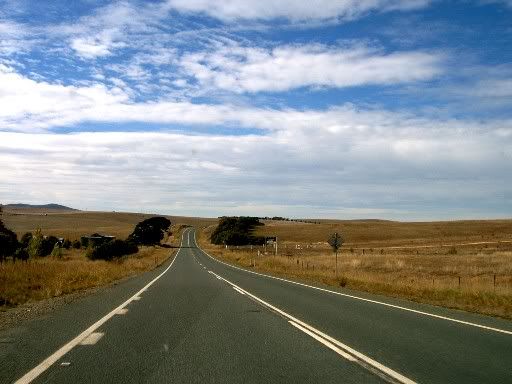 me and chris have just celebrated our four year anniversary together…
so we took a little road trip on saturday to see new land east of here ~
we drove out to two little towns ~ bungendore and braidwood and had a delicious day.
here's my journalling from the day…
b u n g e n d o r e
A bookstore – but it is more a tin cottage with unfinished floors and shelves upon shelves of old books. The books overflow into a courtyard & the cottage next door. The air is cold and there are soft round whirls of warmth around the heaters splayed between the books. So many treasures . A 1952 edition of Enid Blyton's "Faraway Tree." The owner sits in the window eating an ice cream and reading a book. Jazz music eeks from the old speakers into the cool air. We leave with smiles.
Over the bookshelves is a leather store filled with all types of Australian additives and an old American woman with grey hair and a Celtic wedding band. She is serious but warm. Chris falls in love with a leather wristband. He chooses it because its design is "more earthy than the rest." I get two stone and leather necklaces ~ a purple quartz spear and a deep green Viking stone.
The Michael Scott Lees photography gallery is across the road. Filled with deep panoramics of Australian landscapes. He looks passionate & smiling in the photos of him – camera clutched in land, in the desert, in the snow.
Another quaint bookstore sits beside. It leads into a calligraphy art gallery.
All these people, all these stories, all the passions & dreams chased.
I can see all these things glowing luminously in our hour at Bungendore.
We are quiet as we drive further east. There is the sweet burnt umber scent of smoke in the air. The sky is blue & cottages (one painted entirely lavendar) with woodstacks peek from the wide landscape of cream barked trees and eucalypt greens. The grass & earth are golden.
This land is the same texture as Heidelberg paintings.
We are quiet, but I know what he is thinking of. He is thinking of the land & the journey. Of shamans & books. Of the curves of the roads, the gentle slopes of the earth. i know this man.
We pass a sign for Community Radio ~ called the "Barbed Wire."
We drive onwards to Braidwood, to its deliciously old bakery with sublime pies.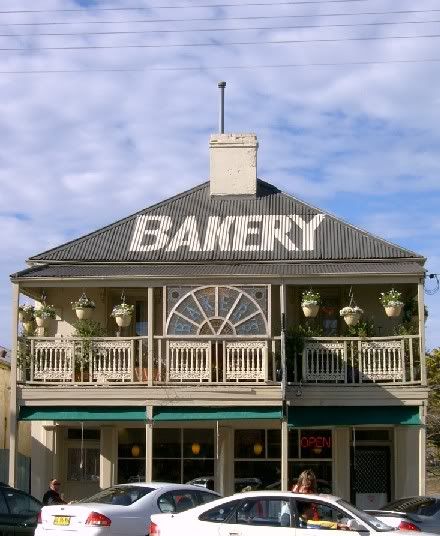 there are art galleries. paintings with thickly applied paint. torn fabric in frames. delectable jewels. books. i think of seeing my books there.
further down the street an old church lies against a perfect country sky.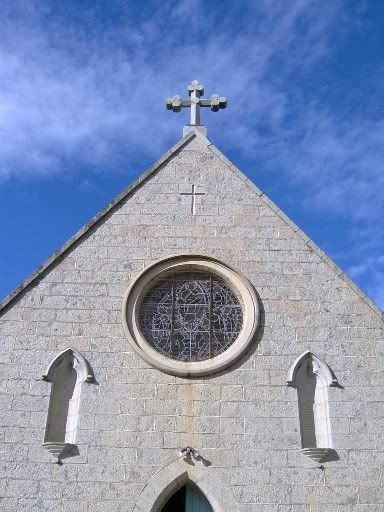 i adored the intricate stone of crosses…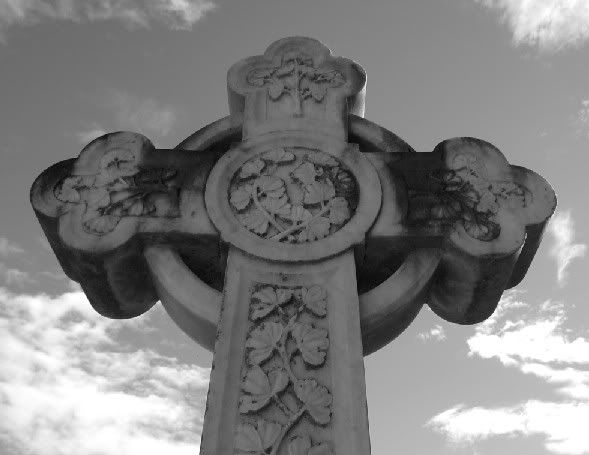 we drove back to canberra,
listening to saritah's gratitude grooves.
eating dried fruit and a candy necklace i got from a lolly store.
letting our eyes rest on the horizon.
breathing. just breathing it all in.
two adventuring adventurers… me and chris.