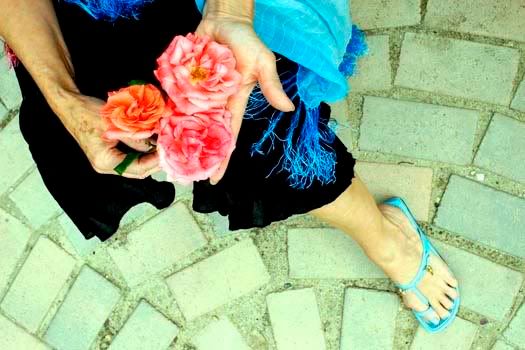 I turn 24 on Sunday.
I'm celebrating with a mission: Sangria breakfast on a mountain top.
I've been in a state of lack, feeling like a Nigel No-Friends, worrying that very few people would show up (it seems to be the start of festive celebration season already).
And then, yesterday
I read some words by the always superb SARK:
Be your own Best Friend.
Don't abandon yourself.
And I realised with a start:
I'll be there on Sunday.
I will turn up and Be There to celebrate my birthing day.
I will celebrate it for myself and with myself.
Any other friends that come? BONUS! But first and foremost: I'll be there. Anything else is a lovely addition and an additional blessing.
Knowing that changed my whole scope, my whole sphere, my whole energy around.
I remembered I already have a Best Friend, and she is funny, sassy, adventurous, has a HUGE sense of humour, is loving, wise and totally loyal. And her name's Leonie.
So me, and my own best friend,
will be atop a mountain on Sunday morning,
toasting the rise of the sun,
laughing at my own jokes,
dancing in my own divinity,
and celebrating the day I came to this world.
Not only is another world possible, she is on her way. On a quiet day, I can hear her breathing.
~ Arundhati Roy