A beautiful photo by the ever delightful Deb.
See the most amazing flower on the tree?

That's Deb. she is the goddess of hearts, sharing, love.

She is creative and magical in conversation and connections.
"The art of being yourself at your best is the art of unfolding your personality into the man (or woman) you want to be. Be gentle with yourself, learn to love yourself, to forgive yourself, for only as we have the right attitude toward ourselves can we have the right attitude toward others."

– Wilfred Peterson
A beautiful day.
Lately I have been having visions ~ of being born, of being a gypsy woman

and today, in the bathrooms at work (where all great thoughts take place)

I saw a large printed butterfly before my eyes.
Inspired by lush Lile's gorgeous bracelets she made…

I can't wait to be able to show you them on her coming soon webpage

It has been so beautiful to see her ideas and dreams formulate, grow, flourish

into a great big creative tree ~

with a beautiful blue stoned bracelet as its flower.
Love this photo by dearest Deb of me and Chris at our birthday brunch ~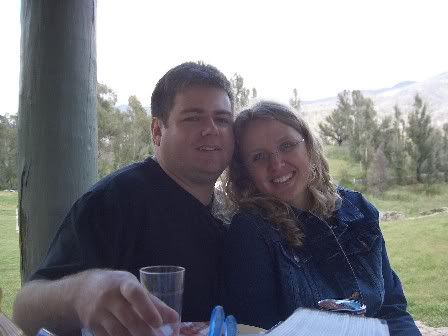 Tonight went to see the amazing Ellanita, the "leader" of the women's group

We had such a good, honest, beautiful conversation

she gave me ideas of books to read

and what to expect.

We are going to a labyrinth on Sunday, should be a beautiful experience.

She told me she saw butterflies and winged ones all about me,

playing in my hair, fluttering, flying energy.

We talked about how I was feeling ~ what element I equate to at the moment

I feel like water ~ flowing, joyful, moving and grooving.
For those who've been reading my blog for a while,

you might recall the post of reconnecting with my brother who has passed away

through a clairvoyant on a radio

As it turns out, the clairvoyant used to attend the women's group that I'm now in.

Funny how these connections take place, isn't it?

That's my third connection ~

first through Deb,

second through my friend Ben's friendship with Raquel

and now the clairvoyant.

All such seemingly seperate connections

and yet intrinsically joined.
Driving home I started crying

everything is just so so beautiful and amazing

I'm HERE, I keep telling myself.

It took me all my life to get HERE.

What a beautiful thing!
Bridget the clairvoyant was on the radio again as I drove home.
And then a song ~ Landslide, the Stevie Nicks song, redone by Dixie Chicks.
I took my love, I took it down
Climbed a mountain and I turned around



I saw my reflection in the snow covered hills
And I see the beautiful Brindabella mountains in the night

and I know,

yes

I am supposed to be here
I turn into the driveway, and there is the most amazing cloud light by the twilight.
I took my own advice, and looked outside the window.

Yep, it's heaven out there.
"The universe is full of magical things patiently waiting for our wits to grow sharper."

~ Eden Philpotts