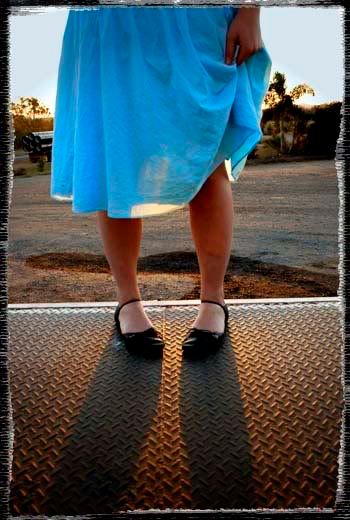 my little sister. back of the ute. at sunset.
some cafe in the middle of midwest nowhere.
roadtrippin.
To Do:
(Or: I have taken to labelling my To-Do-Lists as "Blessings to Create")
The Free Hugs movement makes me want to hold the world.
(Love that it's getting picked up in mainstream news).
Sign up for NaNoWriMo to change the world with your writing.
Get monthly emails from Susan Chernak McElroy musing on the medicine of animals.
Important questions to ask from the Self Taught Girl.
New ways to travel and experience this world.
It is not a question of whether you "have what it takes," but of whether you take the gifts you have – they are plenteous – and share them with all the world.
~ Neale Donald Walsch
"Tomorrow's God"