.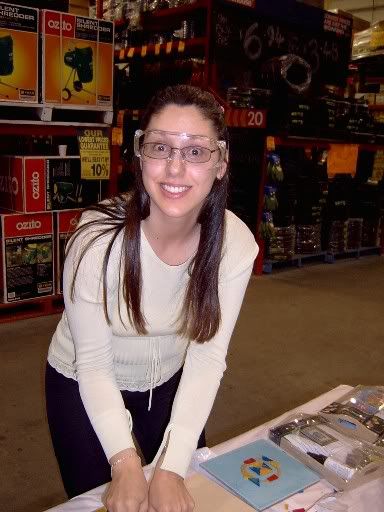 safety glasses are always an attractive accessory.
Tonight me and three rocking chicas ~
lile, erin and ange ~ along with 200 other DIY~hankering women
descended upon the Bunnings Hardware Store DIY Ladies Night.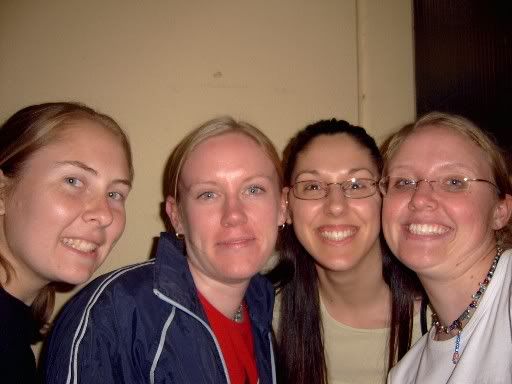 ange, erin, lile and me.
hee hee hee…
We spray~painted to our sniffing delight,
made mosaic madness,
squished sticky white mud into designer wall hangings,
won lucky door prizes,
splattered paint on wine glasses.

our creative masterpieces..
We would have learned to do the useful things ~
like fixing a fly screen or using the right mulch ~
but the creative workshops lured…
And… funnily enough… magically enough…
at the end of the night, as we stood outside taking our obligatory fun photos,
the celebrities of the night ~ Gav and Waz from "The Block"
walked past us. So they joined us. In our fun photo madness.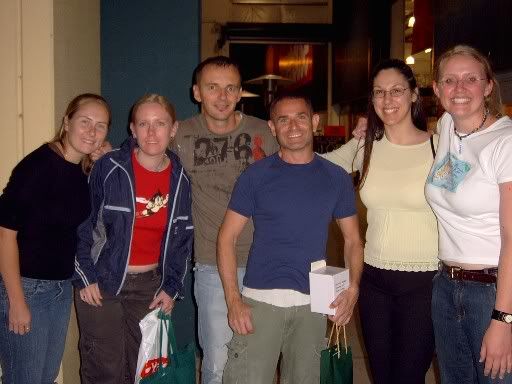 I'm going to gigglesnort about this silly, magical night for days to come.
It's also going to take me that long to clean this grout from under my nails…
hee hee hee…