FUN
was the theme of my adventure.
My gosh, I had such a GREAT FUN time. 😀
I giggle thinking about it.
I shopped, I sightseed, I loved, I walked the funky streets of Melbourne,
I loved,
I met some fabulous beautiful SARKettes
I shared it all with one of my best friends
I had some amazing hot chocolate.
And I will share all the stories and photos with you soon.
I returned home an hour ago.
I landed into the arms of my awaiting boy
who had tears in his eyes (he swears he was just feeling sneezy)
and I came home to my beautiful doggy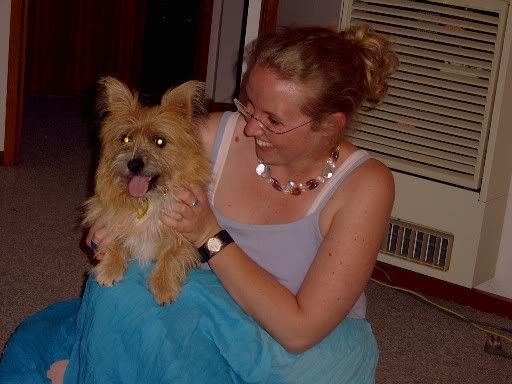 Note the fabulous new groovy turquoise skirt
and the scrummy necklace
all treasures of my melbourne adventure.
A lovely lovely trip away
and a lovely lovely trip back to my home.