Hola gorgeous Goddesses!
Hurrah! It's that time of the week again! The day I share with you all the goddess treasures I have found around the interwebs. I hope they fill you up, inspire you & make you dance!
Our song to begin today… that exquisite songbird Eva Cassidy. I adore her so much. She is my usual soundtrack whenever I'm writing, so she feels like a very dear friend. At the moment I'm spending hours at our local sushi & cupcake store writing the Business Goddess e-course, and Eva is on repeat again. Ahhh, sweet Eva. I heart you with all my soul and ears.
Me & beautiful girl have been making art on the verandah together. It's pretty much the best thing ever. Today was a ridiculously textured and delicious painting of a buffalo… with a tiny magenta handprint on its back, thanks to Ostara. We both ended up covered in paint, and there are naked baby buttprints on it too.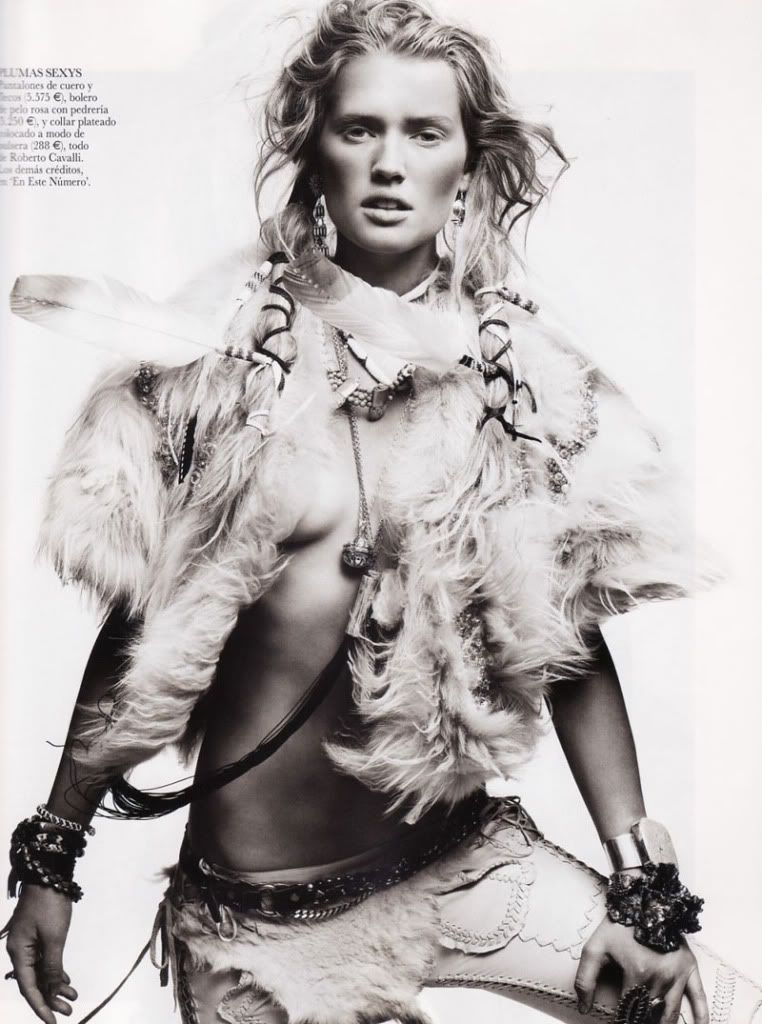 This kinda fashion I can get into. Woo! Feathers & messy braids! (Sidenote: I've been finding feathers *everywhere* again. The angels are close! On the right path! Hurrah!)
These Mayan Calendar predictions make sense to me. Really simply explained. We like that!
My beautiful friend Akiah talks about the Super Moon this weekend.
I flipping love packages in the mail… today was THE BEST dream loots ever. Raw chocolates from my darling friend Gina & the new book by my amazing friend Jenn.
How to tie-dye everything in sight thanks to Offbeat Home.
My gorgeous friend Jen Louden is running Teach Now.
These painted trees make me glow!!!
I utterly adore Tara Whitney & her brave, honest spirit. She is the most beautiful heart walking on legs. And I love this Nike ad she posted.
This photo taken after the Japanese earthquake goes straight into my heart. (If you're wondering what on earth you can do to help, Red Cross is always good).
Am I the only one who is totally stoked that the end of the skinny jean reign is nearing, and that flares are making a comeback? Thank gawd, the lil hippy in me says.
How to make your own apothecary. Flipping LOVE this. SO inspiring. Want to pile together all my Australian Bush Flower Essences & aromatherapy supplies & herbs into a ye olde fashioned medical cabinet.
Wuh-wo. MORE Actor photographs. With Colin Firth in the collection. You know I must link to it. (You're welcome). *happy sigh*
He makes me breathless.
I like this quote about meditation:
water the root, enjoy the fruit.
It kinda brings peace to my mind. (From this article by the magnicent Sarah Wilson.)
I am howling with laughter over these hipster traps.
Jeff Greenspan and Hunter Fine have been installing "Hipster Traps" around New York City which include sunglasses, a yellow bicycle chain, a Holga camera, a can of PBR and a pack of American Spirits as bait.
They forgot to put nerd glasses & harem pants in there however. Don't ya reckon?
Don't get lost in making choices, just pick a direction for today to keep the creative flow flowing. Thanks, lovely Michael Nobbs!
Guest posting goddess
I've been everywhere, man. Spreading da goddess goodness in every crevice I can.
Goddesses always ask: What happens if I fall asleep during meditation??? Worry not, gorgeous one. Here's my answer. LOVE!
I'm teaching a class for 21 Secrets this term!!!
An interview over at beautiful Expressive Hart.
I'm guest blogging at The Whole Self this week for Happiness Week. YAY!
The Medicine of Dance of Shiva.
FYI: Got a blog? I would LOVE to do an interview or guest post for you! It's totally your chance to pick my brain about anything you like on any topic! Please just email me! That would be magical!
Mama Goddess Corner
The Boy Who Loved Dresses. Yes yes yes!!!
This picture of a breastfeeding mini goddess over at The Leaky Boob touched my heart. I love love love this. 🙂
Debunking the myth of a "natural birth". I really, really love this.
I pretty much link to everything that The Happiest Mom writes, but there's a reason for that. She's just so dang sage and kind and wise and lovely. I like Moms: it's okay to change your mind. Oh and The mom you are is the mom your children need.
Kelle Hampton is one beautiful mama. I got the biggggggest grin on my face and totally cheered for darling Nella!
Video Goddess Corner
I adore this Dave Dobbyn song "Welcome Home." I was so moved hearing him singing it at the Christchurch memorial ceremony today… I held Ostara in my arms and twirled and held her oh so tight and kissed her.
Everything's Amazing & Nobody's Happy.
This was SO good, party people.
Wasn't it?
I get so inspired doing these… hope it was beautiful for you too!
I heart you forever,