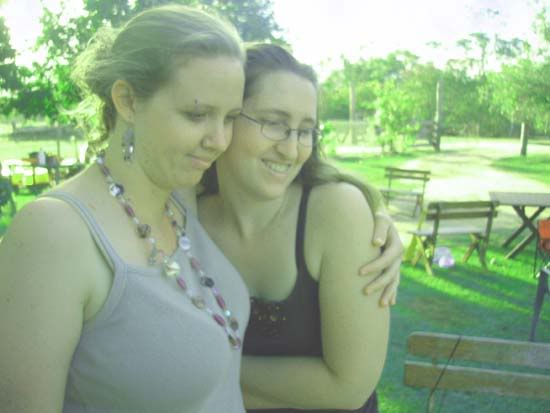 me and my sister, becky. aug 05.
We are here and it is now.
Further than that, all knowledge
is moonshine.
~ H.L. Mencken
so many things to be grateful for.
|| snail mail from my sister with photos. photos of me and her that made me well up and miss "home" even though I am home in so many ways. and i know i only miss her because i love her, so that's something to be grateful for.
|| riding a bicycle for the first time in many, many years. i've been manifesting a bicycle for a while now ~ and the universe birthed it out to me via fellow Interplanetary Love Trooper, Dave. When I got it home, I tore out onto the streets on it, even in the darkness and cold. I lost my breath quickly. My legs spun a zillion times in ratio to one turn of the wheels as I struggled with ten speed technology. And I rode out over a dark green oval, discovering the world in a new way. and that's something to be grateful for.
|| hugging my dear friend andrea last night, i wondered why it felt so strangely familiar. in that moment, i knew i had known her before. and that's really something to be grateful about.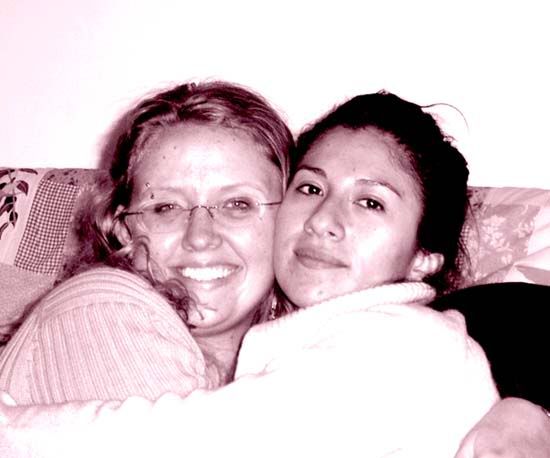 me and andrea
and the best thing in all my days… is the people.
my family, who are love implicit.
friends who make me remember a time before my body.
women who hold my truth.
friends who cook scrumptious lunches for the cubicle of love and joy.
interplanatary love troopers.
drop after drop after drop…
of angel essence in human bodies.