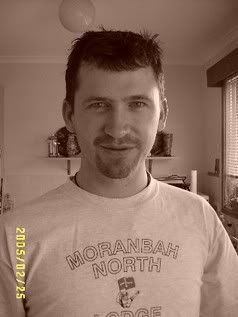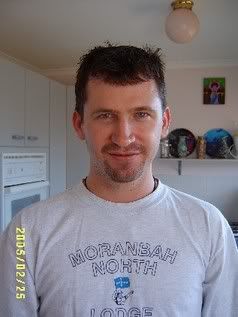 it's kinda strange you know.
before my brother came down here for holidays, i had a strange thought.
i wondered, out of the blue, if he was going to get a tattoo.
i kept the thought to myself.
a couple of days ago,
my brother woke up,
walked out to the kitchen and said to me:
i think i'm going to get a tattoo.
i just had a dream that i was supposed to get one.
that day, he chose from the angel oracle cards the Dream card.
last night, we had an initiation of our own.
me, chris and brett around a small table. wine, vodka, bacardi rum.
minutes fall like autumn leaves
words slip from us softly, liquid drops of thoughts
wisdom.sharing.
honesty falls and flies, it drops, it dances.
we all smile knowingly. we watch stars, gaze into the eyes of my dog.
remember how to find those, our brother, who now live in the stars.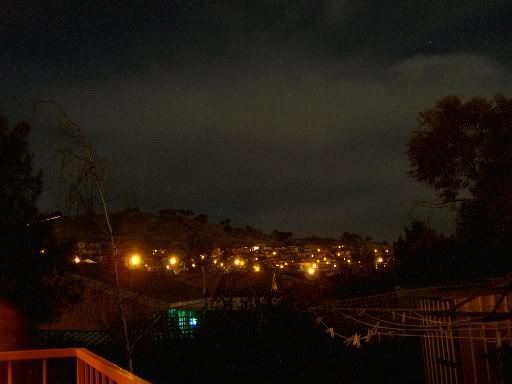 we are all linked inextricably. we all know this. we are all one.
we've been here before, done this before.
it is all remembering.
the rest of our lives merging to create those moments, the night.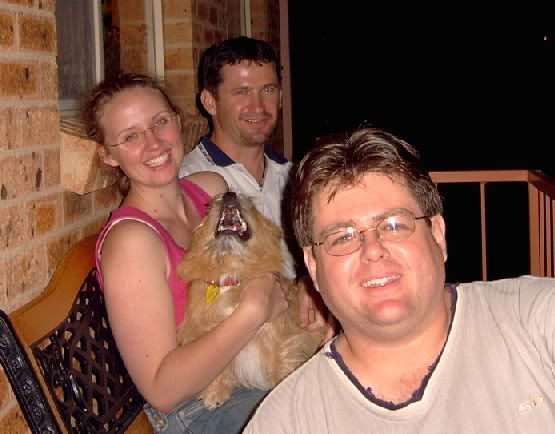 the next morning we awake.
we make our way to a cafe.
there, a tall man with a mustache stands, hugs us.
my brother's father dave. we haven't seen him in two years.
it is good to see him, that familiar smile and skinny legs
that reminds me so much of our brother.
then all of us ~ chris my love, me, my brother brett, my brother's father dave,
go to a tattoo parlour.
we are brett's support crew. he is surrounded with love.

dave watches on.
and there we stay as my brother's belly is painted in blacks and blues.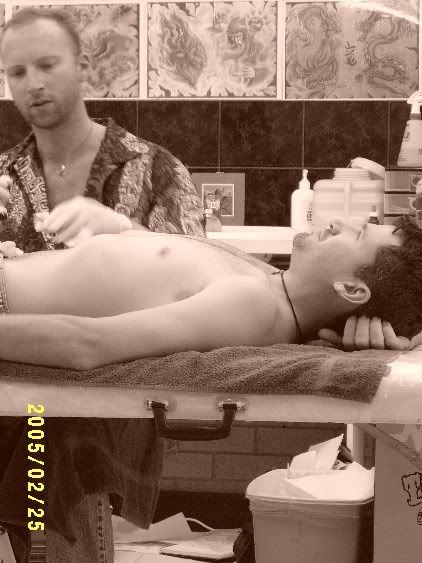 brett looks like a buddha in that photo.
painful as the tattoo was… it was an initation.
a symbol of the transformation of my brother.
boy, adult, man.
a return to his authentic self.
the way of the sacred warrior.
even if he is only beginning to realise this, i see it.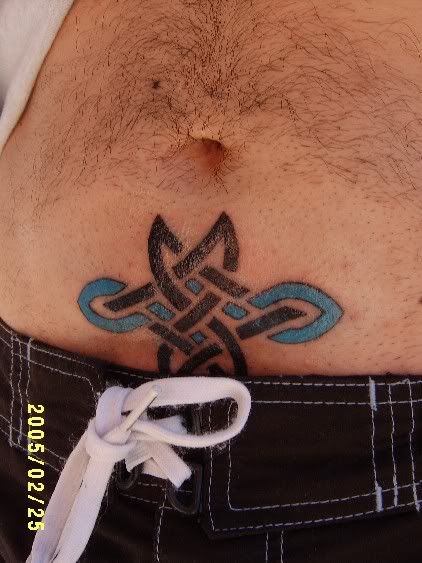 afterwards, we walk by the lake.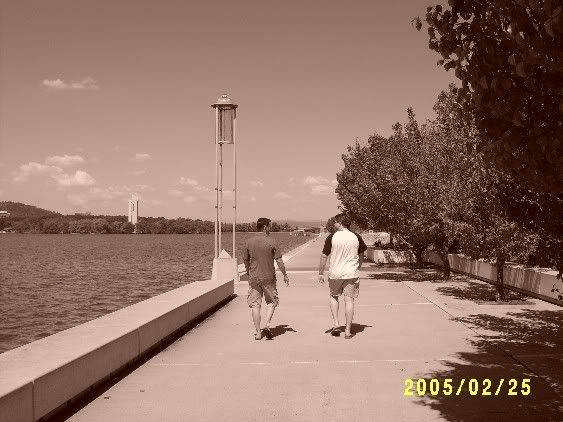 brett and chris walk ahead.
how wonderful it is to walk by the sides of three men.
men i adore and love in three different, beautiful ways.
how blessed i am.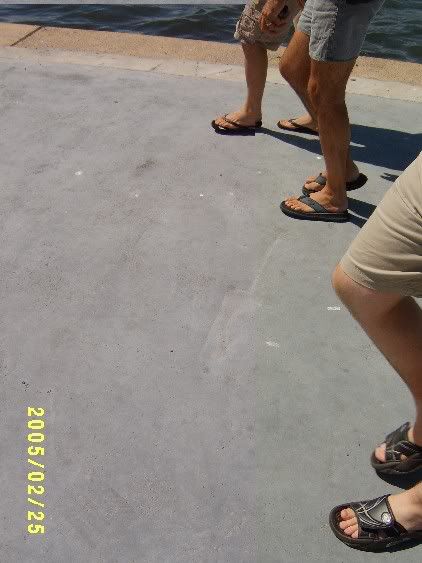 we sit at a cafe afterwards.
i comment:
who would have thought. who would have thought that we would all be here,
each of us so far from our homes and our birthplaces,
to meet here, to share these precious moments together.
mysteriously magic how we gathered
to share in a ritual, an initation, of one of our kinsmen.
small things yes,
but the air is so filled, the everyday adventures,
that i wonder at the power of it all.
there has been rocky parts of our journey, all of us
and here we are, meeting in love & joy.