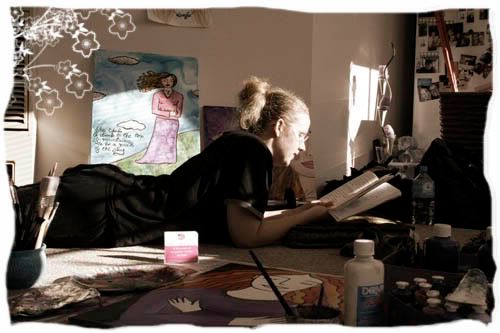 Sunday was a day of painting on the floor,
swirling around the room,
following the sun like the Ancient Ones.
There is a deva inside me
that I dance with,
that I immerse myself in,
listening to her gentle voice,
the way she presses my hand against the canvas surface.
And in the moments where I need to inhale,
to replenish the well,
to connect again with the world outside…
I read the books of the woman who is a Soul~Lighthouse
and lay down beside my healing dog.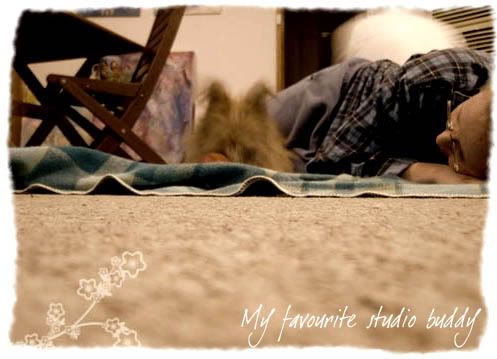 All it takes is these little, perfect connections…
to remind me that all is well, right here, right now…
be blessed,
Leonie
~ More Connection journalling is at Inspire Me Thursday.

~ Goddess of Leonie etsy store Grand Opening Fairy Party will be razzle dazzling its feathers v sooon… to be on the mailing list for the opening, please pop me an email at leonie(at)gmail(dot)com with the subject heading "I love your rosey posey baby~cheeks."
I am so looking forward to sharing some more rainbow art joys with you!