.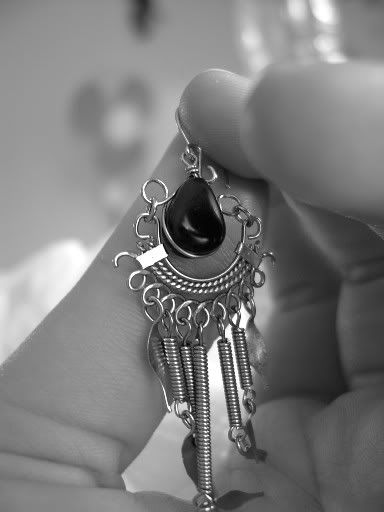 ~ dearest andrea gave me the most beautiful gift today. her favourite earrings. handmade by her father. she told me she wanted me to be inspired by them, to hear their soft windchime tinkle as i was writing. she told me i was an amazing "escritora" (spanish for writer) and that i touched people. it was the most heartfelt, touching exchange of warmth and joy and love. I HEART YOU ANDREA. you really touch my soul.
~ i was checking the sales reports for my merchandise… and discovered someone from Zambia had bought some of my postcards! It just blew me out of the water – just last week my manager Mike and I were giggling that I only needed a fan from Africa to have all continents covered. Mike then went on to make up an email to me from "Barry from Botswana" ~ and now I have a real fan from Zambia! If you're reading this, Zambia person, please leave me a comment or email me so I can send you a postcard to say hello! 🙂
~ we had craft corner at lunch today. me and andrea and lile.
we just couldn't be bothered going out, so at our meeting table we set up scraps of paper and markers. we drew turtles and elephants and coloured them with highlighters.
there are so many ways to be creative in our days… if only we just imagine them and create space for them!
~ i really really adore our cubicle of love, joy and colour.
cubicle inmates are alex the fabulous, lile the lush, our newbie erin, and moi. lile's thinking of getting a turtle as our cubicle mascot. this team makes me laugh and be all warm and gooey inside.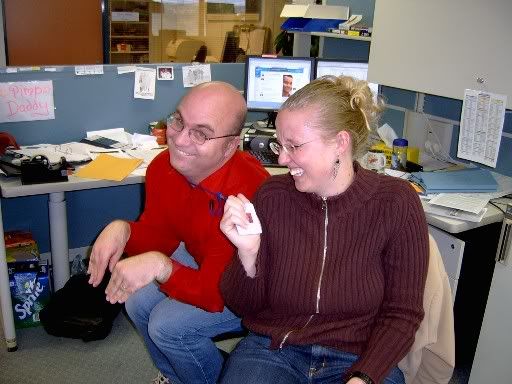 ~ my new pet is alex. he is the most loyal pet i've known. he will do anything for a treat, and yesterday he even walked me all the way over to uni, "just for a walk!" He neglected to carry my books for me, so we'll have to work on that. Alex is a SWM ~ succulent wild man! Lile once joked that we were seperated at birth ~ Alex said: No, it was later than that.
~ and now it's home! Friday night! Long weekend! Nothing gets better than that!
~ So that is my day. Filled with marvellous, magic, sublime moments. In an everyday kinda day!