erin, andrea, juliana, dave, me, ben & lile. panoramic of sultry extraordinaires.
Lunch saw the Jolly Crew meeting at the Pancake Parlour for
a celebration of all that is Friday,
and all that is sultry/silly.
The Pancake Parlour is a strange little warren of booths underground…
with luminous yellow paint
and walls covered in murals of Alice in Wonderland.
juliana spotted the striking similarity between me and
a brooding alice behind me…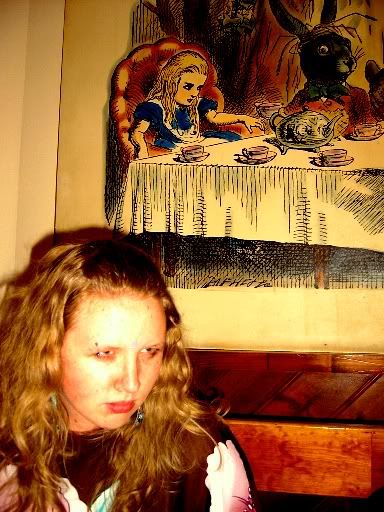 we laughed.
we ate two course meals of pancaks.
we talked food and over-examined the menu illustrations.
i shared how charlie's centre of gravity is his ass.
we took sultry photos, just because we are young and free.
dave explained that i was the social equivalent of a "supernode."
we agreed that scientologists make good pancakes.
we laughed more.
And we loudly wishe benzlebobs a *fabulous* 30th birthday…
i know it will be… now that he has the best birthday card in the world.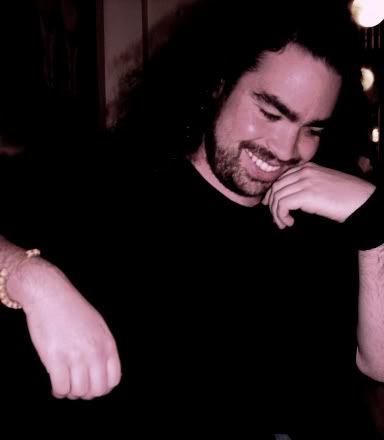 i love that i have this jolly crew to giggle with. eat pancakes with.
be silly and sultry with.