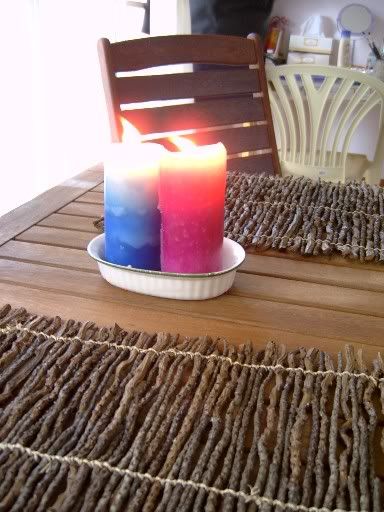 After a rather severe case of MondayMorning~itis earlier today,

the afternoon mellowed with some retail therapy at lunch with the rocking Lile,

and some cruisy music playing through my earphones at work.

The moment of crabbiness, not enough~ness, jaded~ness always passes.

The moment always passes.

It's just hard to remember that when you are in the moment.

🙂
Thought today about the Women/Venus/Men/Mars equation today.

And I realised that each of us ~ man, woman, dog, beetle ~ each of us has the beat of a drum within us. We must all live our life according to how we want to. Nobody else's way is the same as ours, and that's okay.

We can only dance to the beat of our own drum.



Sometimes people feel like the way their drum beats is the right way ~ and they are right, to some degree. The beat of their own drum is right for them. Not necessarily for others though.

Others can't hear it, can't listen to its gentle thump thump… for they hear the beat which resonates FOR THEM.



You have your own drum, and it is beating to sounds of your own heart, your own dreams, the way the world looks through your eyes. And that's a beautiful thing… don't forsake that to be anything but you.
When it comes to Menus/Vars (hee hee hee) visualise this. You both have your own drum beats. You both have your own dances, your own steps. And that doesn't stop you from dancing together. It makes for an even more intoxicating dance when two people dance to their own steps.
~

So tonight I made Chris a surprise romantic dinner ~

crumbed barramundi fish with roast vegetables.

He wasn't expecting dinner… which made it all the better!

I got out our best cutlery ~ and brilliant wooden placemats my parents bought us for christmas, and the candles that we had at his thirtieth birthday party.

It was wonderfully lovely to have a surprise romantic dinner on a Monday night.

Here's to surprise dinners every night!

And to our own dancing, and others.
~

And thank you, darling Phoenix Light.