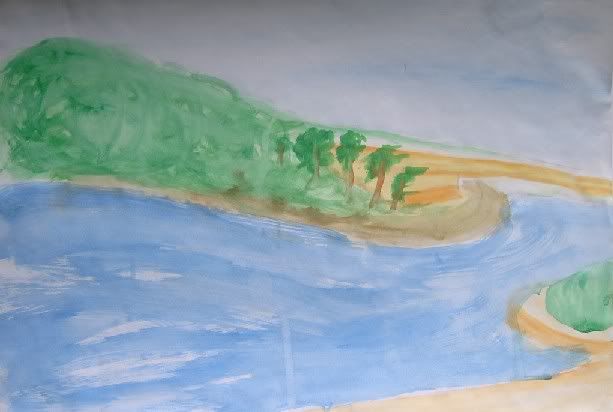 tuggeranong lake watercolour
Got a really delightful email forward from my dad~in~law today…

He's sent it a few times now, but I always read it because it simply, succinctly tells truth of the world and living gracefully in it.
Take into account that great love and great achievements include great risk.
Remember that not getting what you want is sometimes a wonderful stroke of luck.
Spend some time alone every day.
Remember that silence is sometimes the best answer.
Live a good, honourable life.
Open your arms to change, but don't get go of your values.
In disagreements with loved ones, deal only with the current situation. Don't bring up the past.
Be gentle with the earth.
Once a year, go someplace you've never been before.
Remember that the best relationship is one in which your love for each other exceeds your need for each other.
Approach love and cooking with reckless abandon.
~

Me and Lile went for a walk at lunch time today,

and we ended up at canberra museum and gallery

we saw the most amazing exhibition of jeannie baker's work…

found a brilliant photo blog today ~ filled with warm words and tasty everyday imagery.
~

And guess who we are going to see in concert?

My first ever concert! Argggggghhhhhhhhhhhhhhhh!

(Apart from that unmentionable one hit wonder aussie boy band I saw in year 7 (CBD for those playing at home)…


Sarah McLachlan!