.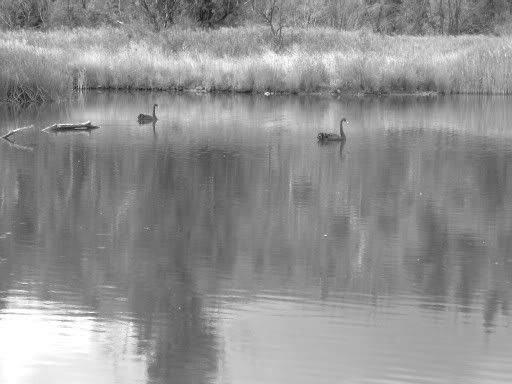 it's funny
how one day i can feel so purpose~ful, reassured, high-hoped
the next, filled with uncertainty, with average~ness.
i have an impending cold that won't break
it was the most beautiful day, perfect for a bush walk,
but we didn't go because I felt stodgy.
i told chris we must be going through a funky moon phase at the moment
he agreed.
so sitting here, with my urge to cough and sneeze,
with Monday Morning rushing too quickly towards us,
i seek solace in pictures i have taken on other bushwalks.
i am at home there at the wetlands, in the bush, below the big beautiful rock.
i could wish myself, dream myself there,
until this average mist passes and I can see my path again.
how lucky i am
to dream myself there.
must keep this in mind:
how lucky, joyful, blessed, lucky.
.