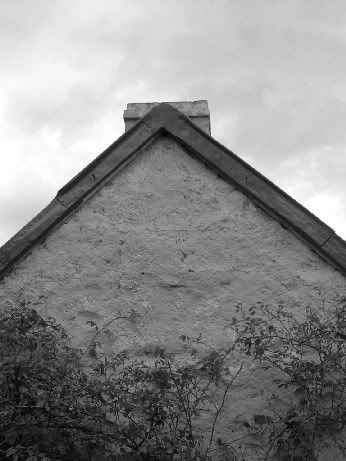 Lanyon Homestead roof…
Things have been good, really good.

I have so enjoyed the time with my parents ~ it has been the first time in living memory that they haven't had to rush off at a hundred miles an hour to work and tend to the cattle and do farmer things. Instead we have all been enjoying long sleep~ins, languid breakfasts over tea, trips out to different places, then returns home to afternoon nibblies, wine at 3 pm, long naps, tasty dinners that are lingered over for hours, discussions into the night and sleep when we can no longer keep our eyes open.

We have been to beautiful places:

the Australian War Memorial ~ solemn, touching, beautiful. it reduced my mother to sobs outside (i think it's a hereditary condition) and entranced my dad.

Lanyon Homestead ~ gorgeous old sheep property from the 1850s with original buildings. it takes me back to a different era, one of horses and carriages, fields and livestock…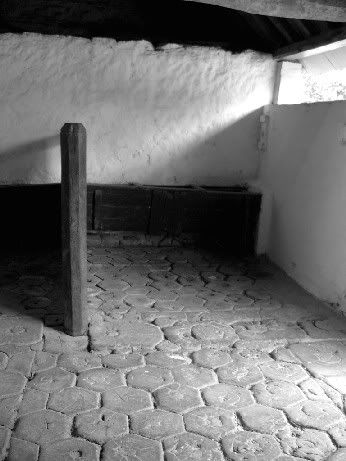 The old stables at Lanyon. I would love to have met the horses that lived in those stables so long ago…
today we went out to Gold Creek Village, and found such gorgeous lil shops ~

a beautiful fine art store ~ with some works costing more than a new car… but all immensely inspiring nonetheless!

an olden day lolly shop ~ filled to the rafters with little morsels of goodness, some I haven't seen since childhood. me, chris and dad lingered over the colours and the shapes before making our selections…

then we watched japanese ornamental carp in a pond.

I found a great new rainbow coloured mobile phone strap that I can put my security pass on at work… tee hee hee… I can't wait to get back to work now just to wear it joyfully about my neck! 😉

Then we looked through an Aboriginal art store which was sublime, and a beautiful little gallery filled with morsels of artistic goodness ~ it was the front part of a house converted, and it was just divine! 🙂

We crossed a creek, and came across a little pile of shops all in massively old wooden cottages… an alternative book and cd store which i would love to go back to and a wonderfully smelling leather store filled with trinkets and lovely things. It smelt like a saddle shed ~ something very dear to my heart.
So yes… all these beautiful little places
And out of my immediate life other things touch me too…

A comment from Gail which warmed my heart so much… thank you Gail!
And… the Tsunami disaster.

Words cannot describe the loss I feel.

May Mother Earth hold you all close to her bosom, and balm your stinging wounds.
Love,

Leonie
Time left until Academy prices double: