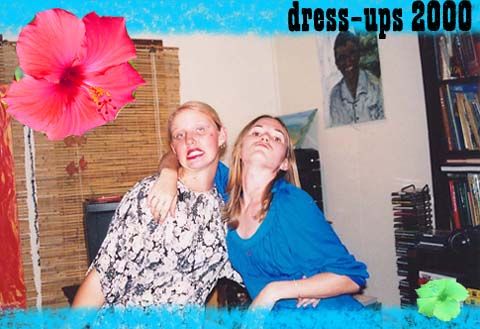 leonie and shan playing dress-ups as seventeen year olds…
I've just had a beautiful three days reconnecting with my high school best friend.
We haven't spent that much time together for seven years (eeek, has it really been that long?)
Some things don't change though.
Not our hearts. Not our souls. Not the way that we stay up until the wee hours talking, recounting lifetimes of stories. Not the way we love each other. Not the things that really matter.
And most importantly,
not the way we play dress ups every chance we get.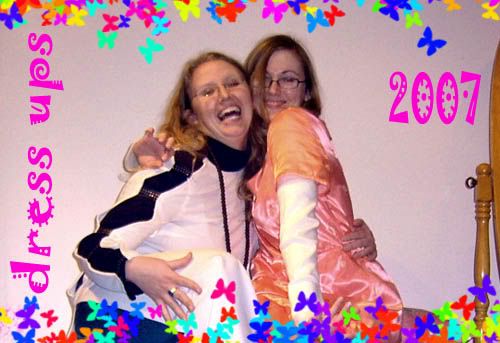 leonie and shan playing dress-ups and all growned up…

We sat on the floor in my favourite bookstore, reading and discussing books and crystals together.
We spent hours immersed in painting on the floor, creating shared paintings together that developed rich layers and meanings, piled high with our favourite colours, strands of rainbow wool, feathers and stories.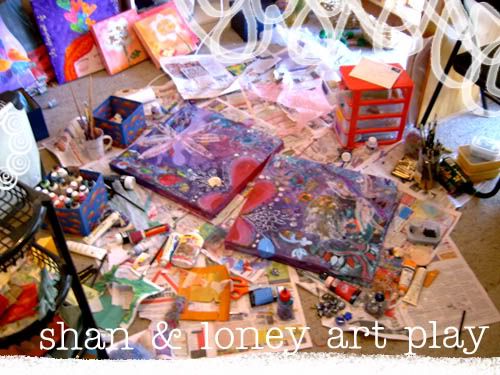 We wandered through art galleries.
We burned sage over each other, and the angels came.
We sat on my favourite rock in the mountains, looking out over the rainforest, hearing the waterfall where the fairies played, and sitting in silence as an owl called to us, over and over again. (Owls are a deep pastlife connection for us).
I photographed the elvin princess that dances inside her…
We shared and we laughed, and we uncovered even more friendship.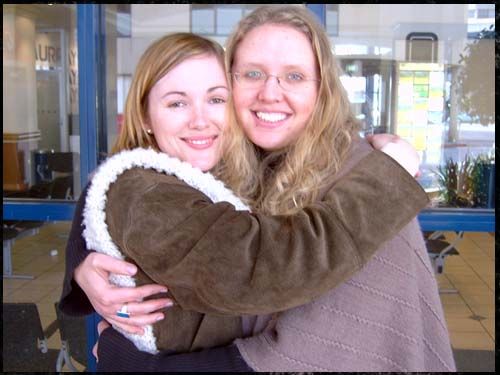 I am so deeply grateful to the universe for allowing us this time together.
I am so deeply grateful to the universe for meeting her again this life.
A smile lingers on me today…
love and joy,
Leonie