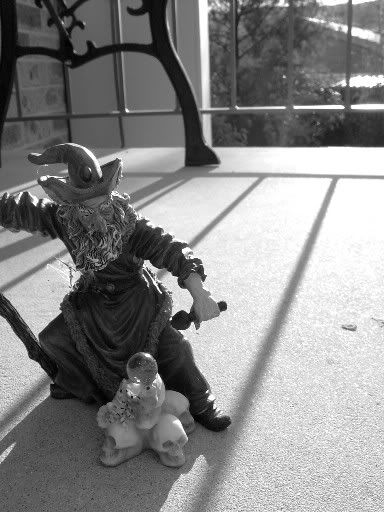 Mr Wizard, who lives on our back patio. Today.
"Not all those who wander are lost. "
~ Tolkien
Won't be posting tomorrow, have a gathering of the womyn's circle
for Valentine's Day.
Hope you all have a sublime day of self love,
and lavishing those you love with dollops of sweetness.
May magic overtake you in silly moments,
when you are crouched on the patio,
streams of ants peetering across the cement before you,
sun in your eyes,
dog licking at your ear,
as you line up a shot of a wizard statue.
just for fun.
heee hee hee…
such joys and magic
when we allow space for it in our lives.
still giggling,
love,
leonie