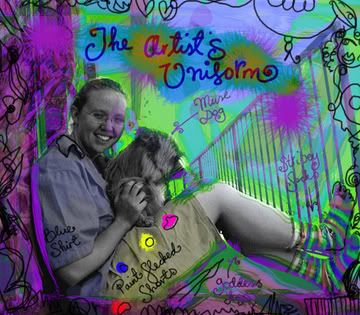 The topic over at Studio Friday this week is the Artist's Uniform.
My uniform changes with my moods.
Usually it is shorts or jeans and an old t-shirt (mostly blue or soft grey).
Sometimes I wrap a scarf around my jeans for a skort look.
The purple crocs are a steadfast favourite.
Usually I have music playing in my studio. I choose it carefully, because music imbues the painting and my emotions as I paint.


Occasionally I need to dress up in order to catch the muse goddess that is wafting in the breeze. I was wearing the turquoise skirt above, and listening to R. Carlos Nakai's "Desert Dreamer" CD when I painted the below "Desert Dancer"


And a pair of crazy socks never goes astray either…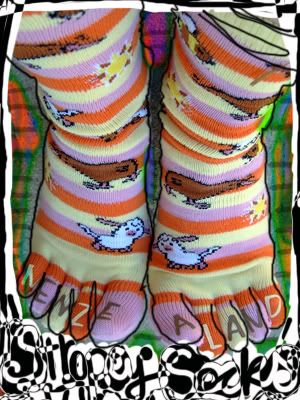 "There must be always remaining in every life, some place for the singing of angels, some place for that which in itself is breathless and beautiful."
~ Howard Thurma