Over on the Simple Abundance forum on the LeonieLife message boards, the ever gorgeous Melissa asked me to share a page from my journal.
I thought I'd share it here too 🙂
This is what my gratitude journal looks like: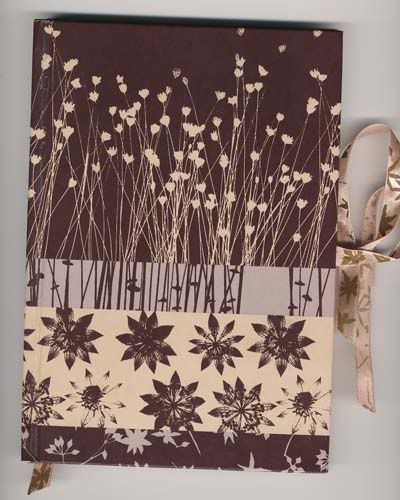 Every day I write in it the things I am grateful for about that day.

I aim for five. Some days I write much much more as joys spill forth, other days I barely manage to find the clarity to see two.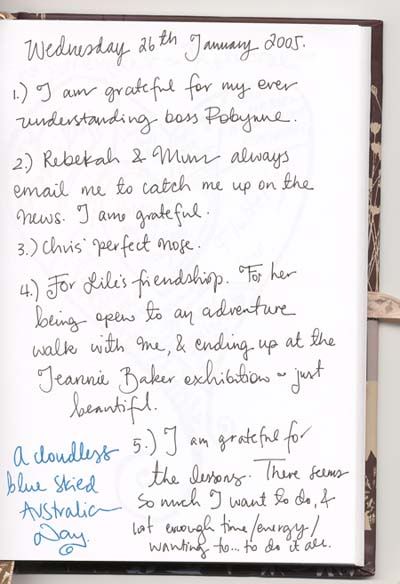 Then I usually draw a big heart on a page, and fill it with people I have been thinking of or am grateful for. Sort of like a visual, silent prayer.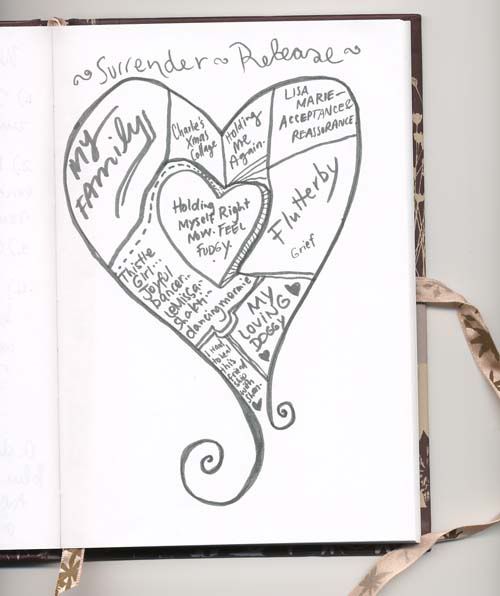 It's not easy to write in it everyday.

But, like good food or stretching, I feel much better for doing it.