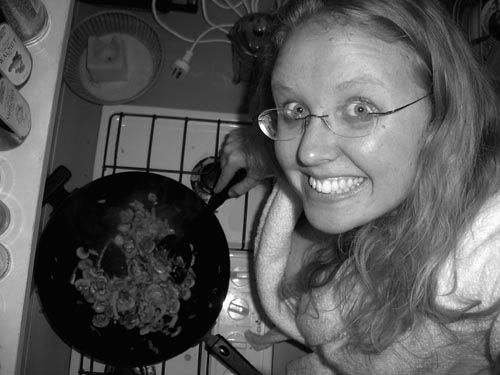 i participated in a photo challenge from nixie pixie today…
the mission being to photograph the next meal you cooked, without the stipulation being one shouldn't go all out to make a fancy meal, just to do the one that happened next.
the meal that happened to me was
"bottom of the vege bin sabzi stew"
ya know when the times… when you're getting to the end of your groceries, and there's vegetables left that would be wasted in the rubbish, but are past their "prime" days and are leaping into limpness instead… tonight happened to be one of those times.
so i made something spectacular with them.
ingredients:
onion
left over button mushrooms
parsnip
two sweet potato
left over frozen winter veges
broccoli and cauliflower
three carrots
peas
pop all veges in a steamer and into microwave for seven minutes.
saute onion with garlic for a couple of minutes,
add mushrooms.
take grinning self portraits with mushrooms.
by the time you've found the camera, and lined up your head and the wok (see top),
the mushrooms should be ready.
add all veges.
flip around for a few minutes whilst humming the tune to bonanza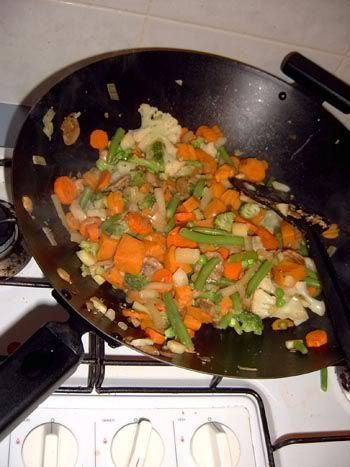 add the magic ingrediant: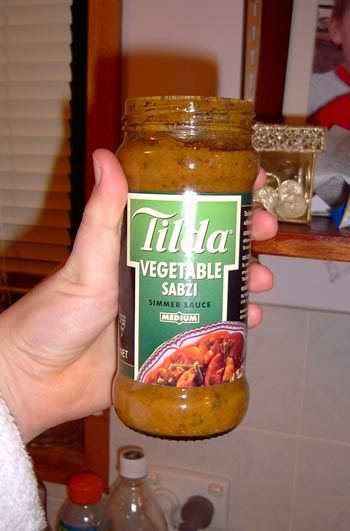 i'm usually into making homemade sauces and spices, but for this one i'll make an exception. holy dinger it's nice.
simmer for five minutes.
take time out to blow kisses to your spectators ~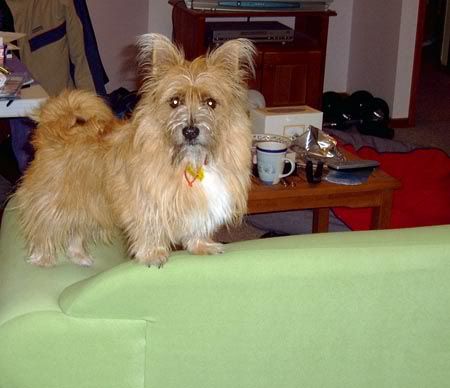 serve with basmati rice, a big grin and a blessing for the veges that are choosing to nourish you.
give thanks to those you love, and snuggle with them after consumption.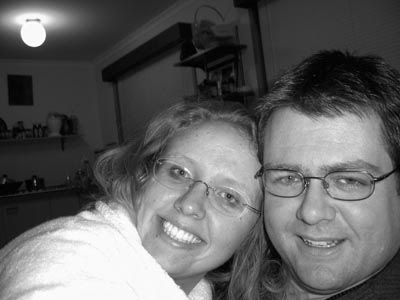 next time on Cooking with Leonie,
maybe I'll show my gourmet tandoori tofu and spinach leaf pizza…
blessed be,
Leonie
Time left until Academy prices double: