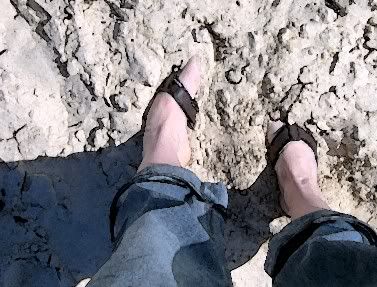 My toes in the sand of Forster, NSW

October 2004





One we discover how to appreciate the timeless values in our daily experiences, we can enjoy the best things in life.

~ Harry Hepner
Cause that's all we really have, isn't it?
The daily experiences.
Subtle tones of magic, beauty, intense love.

In every breath, step, taste, word, laughter.

Every hand extended, fear conquered,

dream awakened, bird flying.

To have ourselves, and to have the universe,

to have and to hold from this day forth.

Being kissed by the wind, glowing by the sun,

held by the rocks, loved by the world.
Isn't that enough?



~



Surfing paradise:~

The global photo gallery of Sorry Everybody

The mianderings of Woman Child

Found on a favourite American photography blog of mine, Jen Gray,

a link to her favourite photographers ~ JinkyArt…

and where are they? In my town, my state, my country.

Check out their photo blog… Just divine!
love, laughter, light

Leonie