Monthly Archives:
October 2004


look what was mystically created today

and will be magically appearing in your letterbox soon!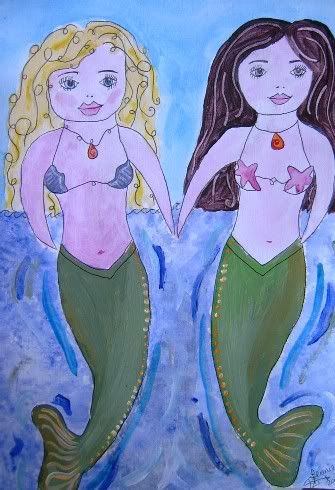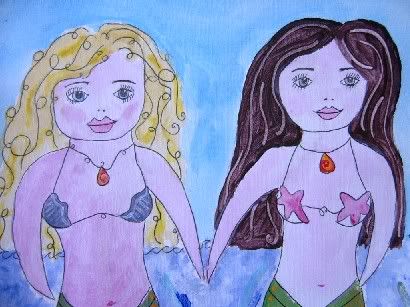 love you dear LM,

Leonie



been painting softly away today,

trying to get over this cold…

and relishing in the paintwork.



I call this one Lotus Goddess ~ she is a replica of another one I've done… just with a different facial expression.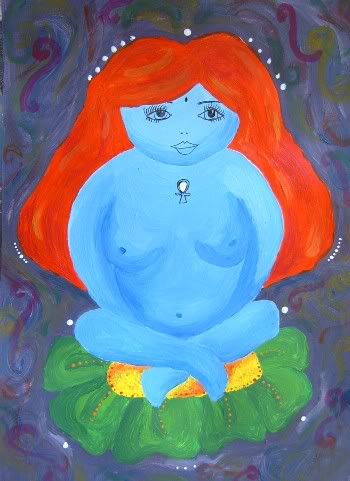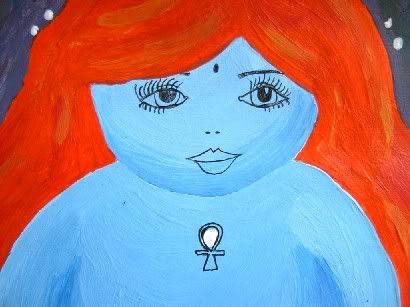 If I can say one thing to anyone, it is:

Create.

Do it.

Pick up that charcoal, paintbrush or pen.

Doodle, paint, smooth, colour, texture, draw.



Do not impose expectations on how it "should" look.

Do not say "But I can't draw."

Yes, you can. We are all blessed with the ability to draw.

Unless you have no hands, and even then you can use your mouth.



Create because it feels good.

Because it allows new and secret sides out,

to whisper and shout on paper.



Create because you can.

because it's fun. it's joy*full.



Paint your pain, your story, your love, your life.

Draw what you need to say to the world.

Or even just what you need to whisper to yourself.



Go forth, love beans,

and Create.





Today's art project, inspired by the Leonie is a Mermaid blog.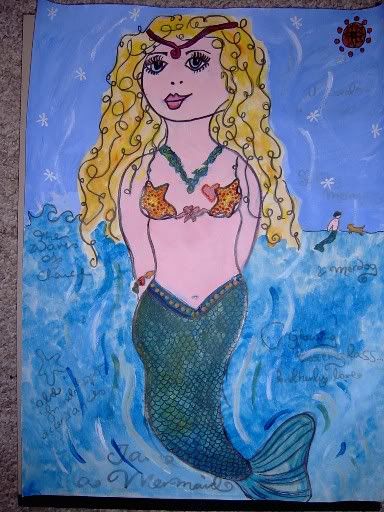 Three succulent things I did today.



1.) Above. A mermaid self portrait. Scribing and brushing my life.

2.) Planted herbs for my windowsill. My marigolds are growing marvellously, and I love their cheerful presence.

3.) Gave Chris a massage with lavendar oil. The smell of lavendar is intoxicating and soft, and gentle.



Three more succulent events.



1.) Talking to dear Lisa Marie.

2.) Both me and the boy are sick today, so we are gentle with ourselves, and slowly moving.

3.) Our rose garden just bursting with juicyness.