Monthly Archives:
July 2005
.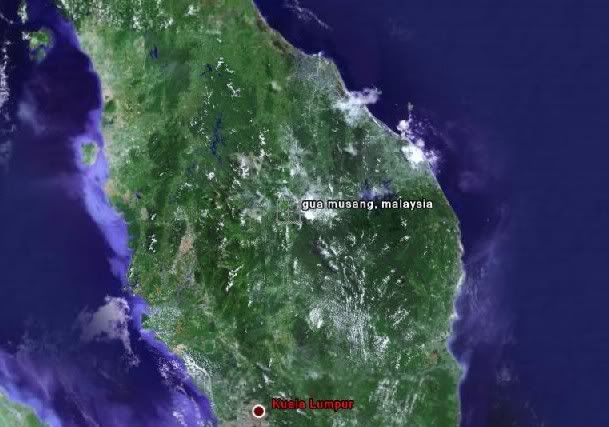 Gua Musang, Malaysia
I've been having a GRAND time exploring the world with google earth.
I kept saying:
it's just all so beautiful. what a huge, beautiful globe we're on.
Tonight I've found the village of Gua Musang, that I spent a few weeks in a few years ago…
(above). I even stalked one of my penpals and found her house. It'll come in handy next time I stop by America for a picnic by the pond with her.
I found my parents cattle property in the green lushness of the Whitsundays…
I even saw a sugar cane fire from space!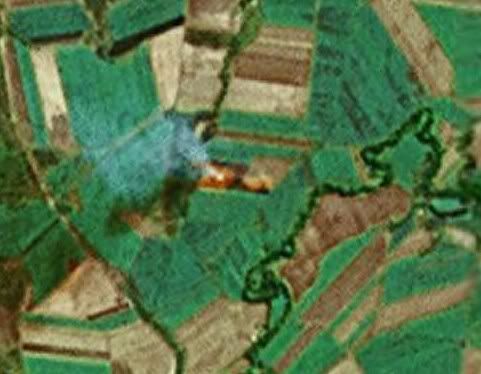 Then I journeyed down the crevasses of the Grand Canyon and found Turquoise Canyon…
And virtually fulfilled item #74 of my Things to do this Life list by taking a "photo" of the red of Grand Canyon against a blue sky…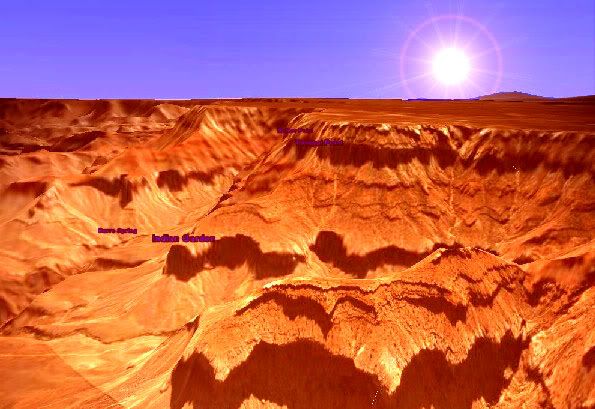 ahhh, sweet dream catching and world exploring…
.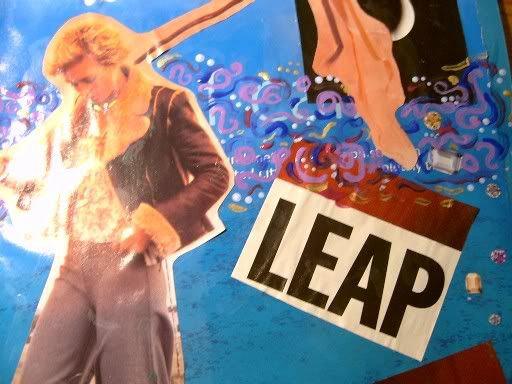 part of my dreamboard… an evolving collage…
somedays i just get so excited by the delicious deliverings of creative goddess girls,
that i just want to run away from the spreadsheets and get paint under my fingernails.
get inspired by
:: karissa :: tine :: keri :: jen :: andrea :: violette :: penelope ::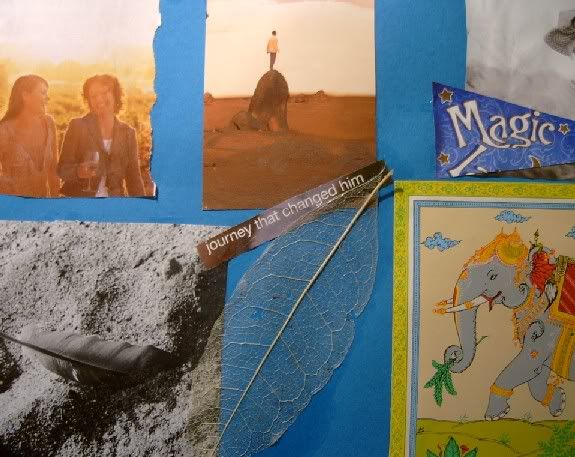 the feather (from yesterday) now lives on my dreamboard…
.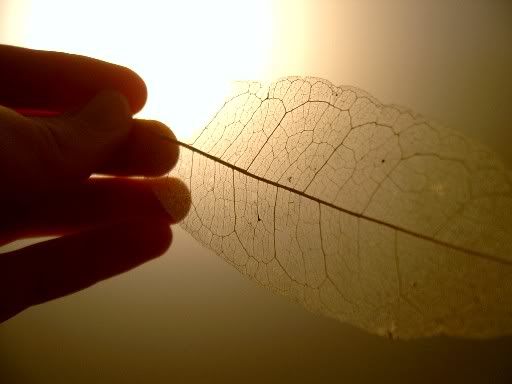 I received the most beautiful snail mail today, from my sweet earth gem sista, Sezolas. She found this exoskeleton of a leaf on one of her walks…
She said it divinely reminded her of the preciousness of life, and the wisdom of the Crone.
It is so delicate, you can see right through it. it is now a part of my dreamboard collage, and a thread of my heart.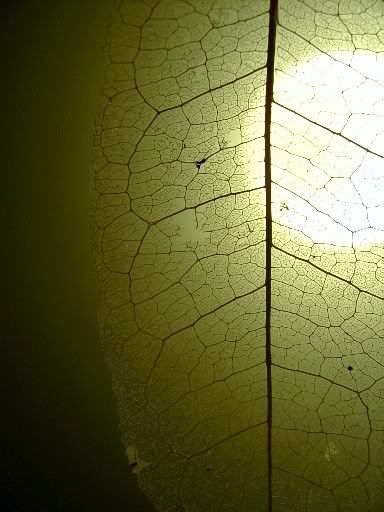 I've been spending so much time in my studio…
meeting those artist fears of what to do, and how to be. I am learning to give myself the same advice as I give to others:
Be yourself.
You are the greatest thing you've got.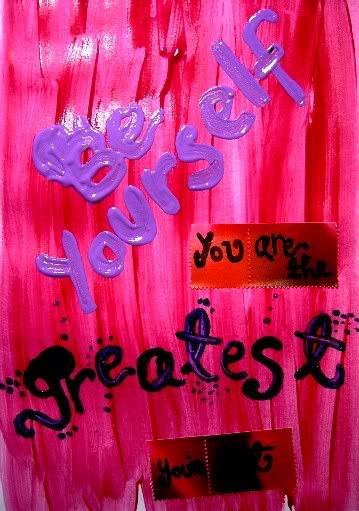 "And no one could ever bring me down
Maybe I never understood
And nobody needs to save me now
As if they ever really could

I never felt so free
And never been so alone
Everything's how it ought to be
Here in the great unknown"
In The Great Unknown lyrics ~ by Mary Fahl
~
am loving…
:: google earth
:: tine, wild woman artist of the elephants
:: the frasier episode "Out with Dad"